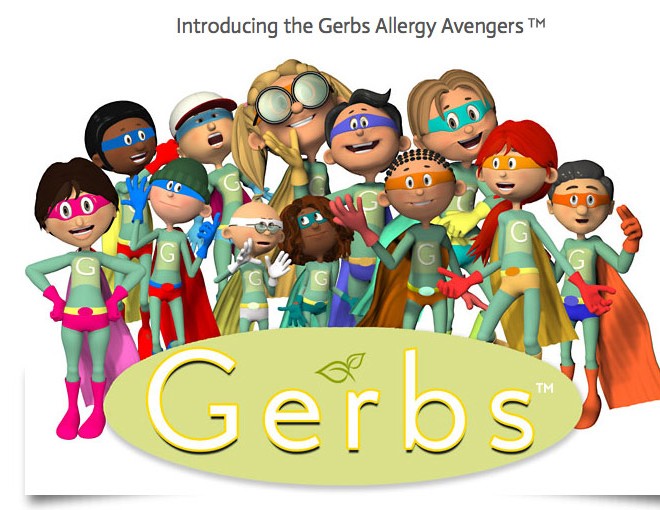 DID YOU RECEIVE A PASSWORD RESET FROM CONSTANT CONTACT?
Yes, it's legitimate but actually, if you have not ordered anything on this new site (it launched June 11th) then you need to re-Register yourself. Sorry for the inconvenience and thank you for your patience during this time of transition. Just go to CREATE AN ACCOUNT on upper right of this page. Questions? eMail us at: sales@mygerbs.com
One lucky Gerbs fan will win this basket of our best BEACH FOOD DRIED FRUITS! We're talking dried Whole Strawberries, No Sugar Added Sliced Mango & Papaya and Pineapple Chunks. No better way to make friends on the beach than when you open up one of these Pound Bags!
RULES: 1 Contest entry if you LIKE this picture ON FACEBOOK; 2 contest entries if you share this post on your wall; 5 entries if you comment on this post tagging at least 2 of your friends; 10 contest entries if you place an order between now and August 26th using promo code: BASKET!
Promo Code – BASKET, save 10% off any order over $50 will expire 8/31/16; one code per order and cannot be used in combination with other offers, Gerbs Cash or Gift Certificates.
WINNER: 1 Happy Person will be selected out of a hat on August 29th & must be a US resident and may select any mailing address in US for Prize. Winners name will be announced on this Facebook thread, and will be asked to share a picture of themselves eating their winnings!
GO TO FACEBOOK
"I am totally hooked on your allergen friendly seeds. My sister and I discovered the seeds, with the shells on, last year. She and I suffer from a severe nut allergy…so your seeds were a real fantastic find!!" –Sara from Michigan
FROM THE GERBS ALLERGEN FRIENDLY RECIPE BLOG