Allergy Friendly, Low Sugar, Flour Free Fudge Bars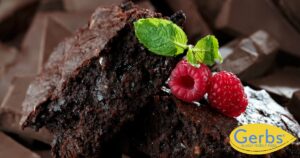 Although Paul Revere went with 'the British are coming, the British are coming' we think he would have had a 100% turn out had he screamed, THE BROWNIES ARE COMING, THE BROWNIES ARE COMING, THE DOUBLE CHOCOLATE FUDGY BROWNIES ARE COMING!
We also have a massive debate in our family, my oldest son love these Gerbs fudgy brownies warm right out the oven, my youngest son loves melted Gerbs dark chocolate and vanilla ice cream served on top or as he ask 'daddy make me a safe brownie Sunday'.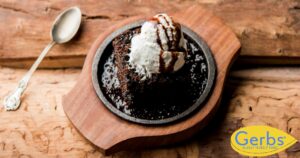 Mommy enjoys them cold with a slather of  topped with fresh raspberries or banana slices; where as I love them room temperature crumbled on top of a bowl of thick and creamy Greek banana yogurt, topped with some Gerbs Unsalted Pumpkin Seed Kernels or Gerbs Dried Cherries for texture.
This recipe has been tweaked by many in our family, so if you find a way to make them better or differently please do not think you will hurt our feelings, share here, or send us an email (sales@mygerbs.com). This recipe is not sweet like most brownies, so if that is what you are looking for you may want to think outside the box, but you can always add more sugar, stevia, or maple syrup/honey; you just may have to increase the amount of pumpkin seed meal and cocoa powder, plus the wet ingredients. What we love the best about these fudgy brownies are the fact they are not overly sweet, thus they allow you to add other toppings, like melted dark chocolate chips or ice cream which have plenty of sweetness!
Obviously since all Gerbs products and most recipes we design are free from the Top 8 and often Top 14 food allergies; this recipe has a powerful dark chocolate flavor since milk chocolate is off the table. The power of the dark side is strong with this recipe, so be one with it! Its quite easy to melt some Gerbs jumbo dark chocolate chips in microwave safe bowl and thickened with more Pumpkin Seed Meal for a great, safe hot fudge sauce!
Although we do carry all purpose flour, as well as two lines of rice flours, and several grain flours like buckwheat, sorghum and teff, we wanted to make this recipe showcasing our freshly ground pumpkin seed meal/flour.
Ingredients
Instructions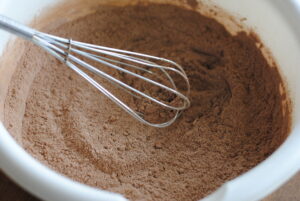 Preheat the oven to 350 degrees.
Begin with room temperature ingredients.
Whisk the dry ingredients (cocoa, flour, sugar, salt, arrowroot).
Stir wet ingredients, applesauce, oil, maple syrup, vanilla, and water in separate bowl.
Slowly fold dry ingredients with a spatula and fully incorporate.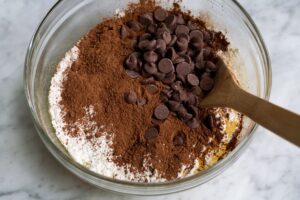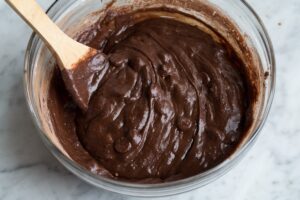 Pour the batter into a small, square, lightly oiled baking dish.
Bake 22-25 minutes.
Cool completely.
Cut and serve!