Dads and Grads Summer Time Grilling Giveaway
No purchase necessary. One contest entry per verified email address.
Want to earn extra entries?
Follow our Instagram page (https://www.instagram.com/gerbsallergyfriendlyfoods/).
1 extra contest entry for liking our official Gerbs Instagram page, as well as extra entries by tagging friend(s) & sharing the official Instagram Gerbs 'Dad's & Grad's Summertime Grilling Giveaway' post. Unlimited entries, so get to work!
Own the Backyard Parties this summer with this prize pack!
Contest ends June 30, 2021 @ 11:59pm. Winner must reside within the lower 48 of the United States. Winner will be notified via email, as well as announced on Instagram. Total retail value $145.
Entering this contest grants Gerbs Allergy Friendly Foods explicit permission to send information via Constant Contact ® and/or any email campaign manager.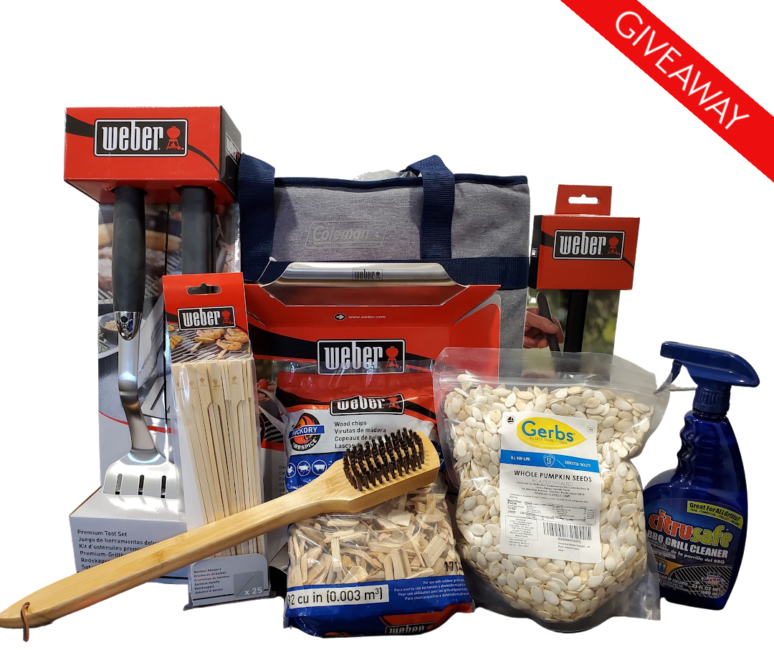 Prize Pack Includes:
Coleman NFL Cooler & Casserole Carrier ($34.99 value)
2 Pounds Gerbs Unsalted Whole Roasted Pumpkin Seeds ($15.99 value)
Weber 18" Grill Brush & Scraper ($10.99 value)
Citru Safe BBQ Grill Gleaner ($6.99 value)
Weber 25ct. Bamboo Skewers ($3.99 value)
Weber Hickory Woodchips ($3.99 value)
Weber 'Own the BBQ' Basting Brush ($11.99 value)
Weber Deluxe Grilling Vegetable Basket ($24.99 value)
Weber Premium Grilling Tool Set ($31.99 value)