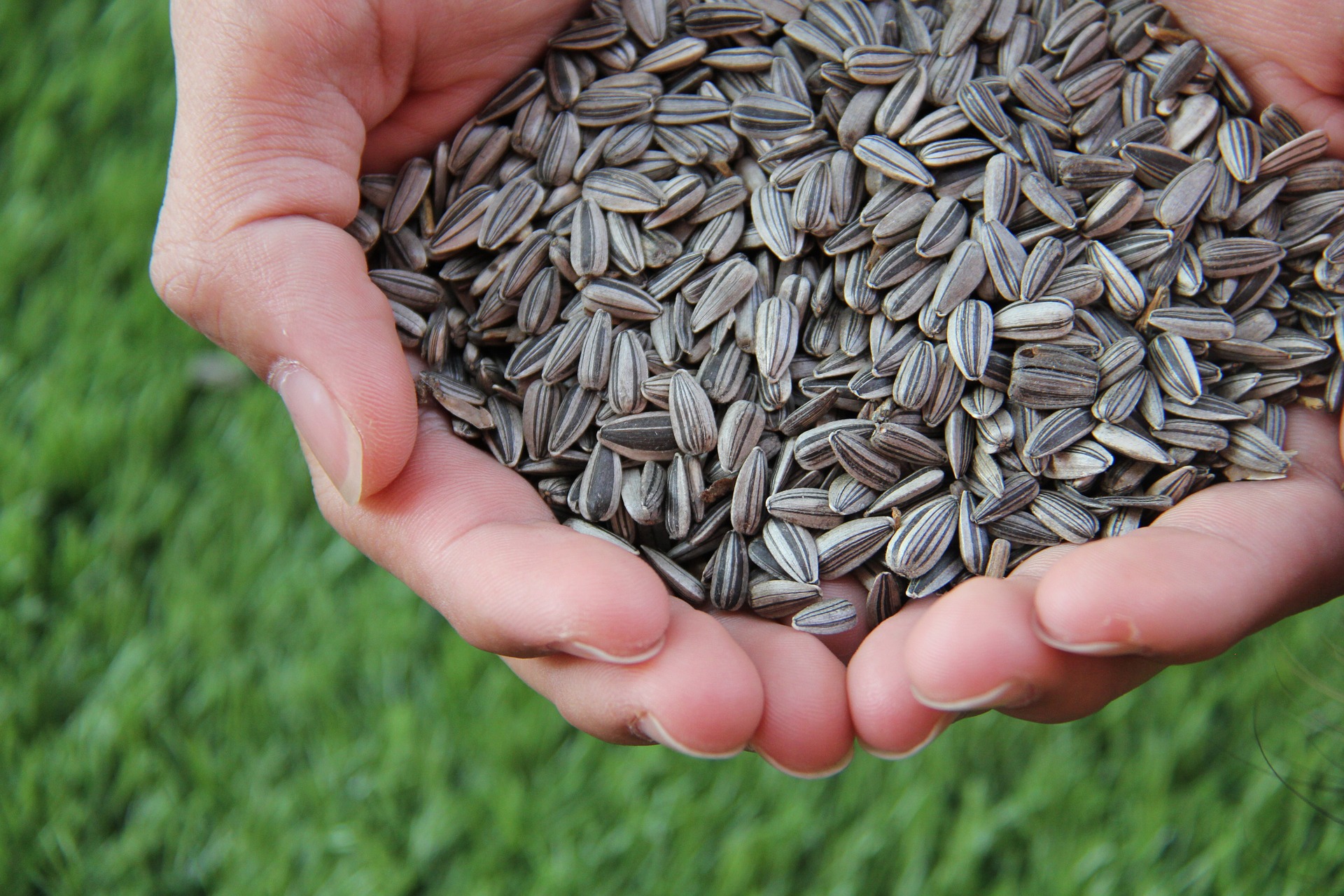 When you think of baseball season, you probably don't think of nutritious foods- hot dogs, cracker jacks, ice cream, beer- there is no shortage of junk food at the ball park. But, there is one healthy, delicious, allergy-friendly food found in most dugouts across the country: sunflower seeds! Sunflower seeds became part of major league baseball tradition once we learned that chewing tobacco was unhealthy. Fast forward a few decades and now, sunflower seeds are a favorite of little leaguers, big leaguers and fans everywhere. And, if you're looking for a healthy snack, sunflower seeds are perfect. So, what is it about these tiny kernels that makes them such a good choice? Here are 5 reasons to eat 'em every day!
Vitamin E
Vitamin E is a powerful antioxidant that can protect us from cardiovascular disease and can reduce inflammation linked to many other diseases such as arthritis, cancer and asthma. Sunflower seeds are an excellent source of vitamin E-  a ¼ cup serving provides over 80% of your daily needs.
Portability
Sunflowers are the perfect on-the-go snack! They contain protein, fiber and healthy fats to help you feel full. They don't require refrigeration and are allergy-friendly. Keep a bag of Gerbs in your car or travel bag for emergency snacking!
Trace Minerals
Trace minerals support many functions in the body. You don't often hear about these nutrients, but they are incredibly important to your health. Trace minerals are involved in everything from cell function to hormone regulation. Sunflower seeds are a great source of several trace minerals, including copper, manganese, selenium, magnesium and iron.
Versatility
Sunflower seeds can be added to a vast array of dishes. At breakfast, add some to your oatmeal or pancake batter, stir them into a yogurt or on top of a smoothie bowl. For lunch, throw a handful on a green salad or even in a chicken salad. At dinner, use sunflower seeds in place of almonds in green bean almondine.
Fat (the good kind!)
Sunflower seeds are high in polyunsaturated fats- specifically, linoleic acid, an essential fatty acid also known as Omega-6. This fat is considered "essential" because our bodies cannot synthesize it, we must get it from food sources. This healthful fat helps keep our heart healthy, cholesterol levels in check and contributes to healthy skin and hair.
There are many reasons to enjoy sunflower seeds- whether you're at a ball game or in your office. Check out these fun, healthy recipes, featuring sunflower seeds! And, please tell us…how do you like to eat them?