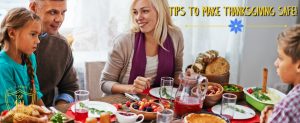 Make a quick call to the host family in advance to ask about the menu (remember they will be stressed so make their life easier by doing this in advance). Offer to bring a side dish and/or dessert that will compliment their menu and your family's allergy(s).
Prepare your day ahead of time, eat a solid breakfast in the morning and bring a snack for your travels if they are planning a late Thanksgiving dinner. Appetizers often contain nuts, dairy, seafood or other allergens, so its best to watch out for cross contamination (especially if other children are there).
Talk to you children or teen's about which foods will be safe for them and about avoiding foods that may be at risk for cross-contact (e.g., a buffet-style set-up).
This may sound outrageous but depending on the severity of your allergy, get a good insulated cooler and pack a trusted meal for you or your child and leave it in the trunk (just in case). This will give provide you such a peace of mind for unknown items being brought buy other guests.
Tell your children to be careful about sharing glasses, if possible bring bottled water or juice.
Don't assume that a food contains only traditional ingredients that you know are safe. For example, cranberry sauce could be prepared with pecans, or peanut butter could be added to gravy and many desserts.
Pack two epinephrine auto-injectors at all times (that cooler in the trunk will be perfect to keep them the right temperature).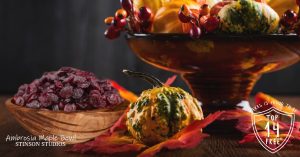 Delicious & Safe Dried Cranberry Sauce
By Gerbs Allergy Friendly Foods
Ingredients
1 1/2 cups Gerbs dried cranberries
3/4 cup cranberry juice
1/3 cup pure cane granulated sugar (substitute stevia)
zest of 1 orange
zest of ½ lime
1/4 tsp powdered sea salt
juice one Blood Orange
2 Tbsp cornstarch (sub. Arrowroot)
4 Tbsp water (sub. Sparkling cranberry wine)
Directions
Add all everything (minus the cornstarch) to a large non-stick sauce pot. Bring to a boil. Reduce heat to medium, and simmer until cranberries become tender and plump up. Remove from direct head, slowly stir together cornstarch, add this slurry slowly to your sauce, simmer until sauce thickens. Makes 2 cups.