May is Celiac Awareness Month, and the theme this year is "What I Wish You Knew." This holds special importance to me because my niece Jackie lives with Celiac Disease, and I have seen firsthand out tough it can be both on Jackie and on my sister's entire family. You can imagine how excited Jackie was when I told her about becoming a Gerbs Nutrition Mom!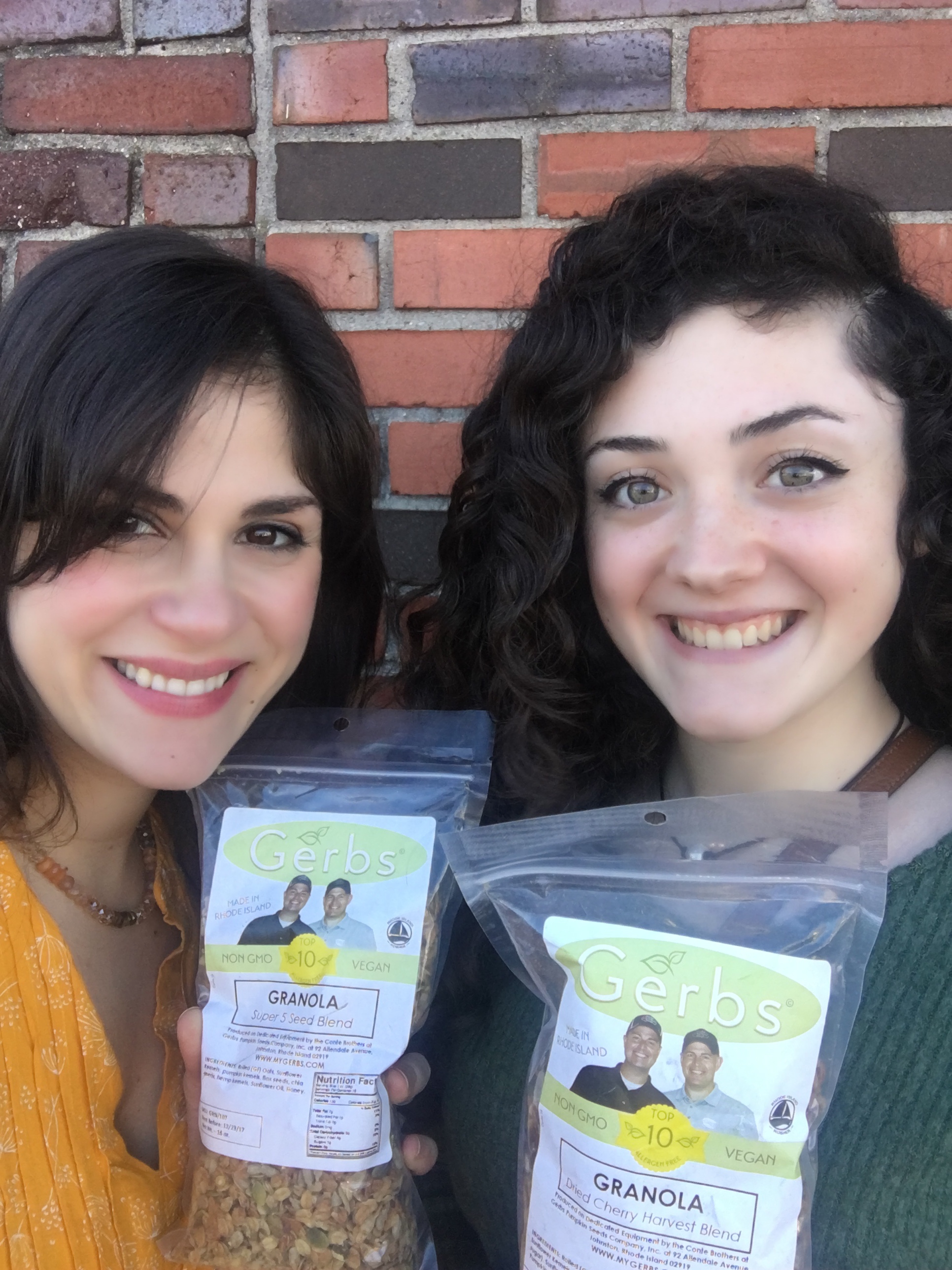 Here's what you need to know about Celiac Disease:
Symptoms of Celiac Disease are triggered by consuming gluten, a protein found in wheat, barley and rye. People with Celiac Disease also need to avoid many brands of oatmeal on the market due to cross contamination. And that's why Gerbs is such a saving a grace for folks with Celiac – because there is zero chance of cross contamination with Gerbs…aka peace of mind.
When people with Celiac Disease consume gluten, their immune system responds by damaging the villi of the small intestine. This hinder's the body's ability to absorb nutrients, which can lead to nutrient depletion.
Celiac disease puts people at risk for all kinds of nasty stuff: anxiety, additional autoimmune diseases, osteoporosis, thyroid disease, intestinal damage and even certain cancers. The scary part?  It's estimated that 83% of the people with Celiac Disease in the US are not diagnosed yet or are misdiagnosed.
But for those few who are properly diagnosed, like my niece Jackie, the only thing they have to do is avoid gluten. Plain and simple! Clear as day! Right? NOPE. Not right. It's way more complicated than that.
Gluten is hidden in many products – cross contamination is a huge culprit and even beauty products like lip gloss could trigger a response. Many restaurants can't guarantee a gluten free experience, and with so many people choosing to avoid gluten for reasons other than Celiac Disease, the growing trend is making cross contamination an even bigger concern because many companies are trying to offer "gluten-free" foods but are not trained in food safety. Sigh…
I asked Jackie what she wished people knew about Celiac Disease. She said, "It's stressful to eat out with my friends because a lot of places still don't have gluten free even though it's becoming more common." Jackie is 18-years-old and stressed out about eating at restaurants. As her auntie it makes my heart sink to hear that. And as a registered dietitian, it fuels my passion to provide nutrition guidance to those living with food allergies, like many of you.
That's why Sheri and I developed this new recipe – just in time for Memorial Day. It's a berry chia crisp using Gerbs chia seeds, gluten-free oatmeal, and cinnamon. It also uses gluten-free flour, beautiful fresh berries, and lemon zest.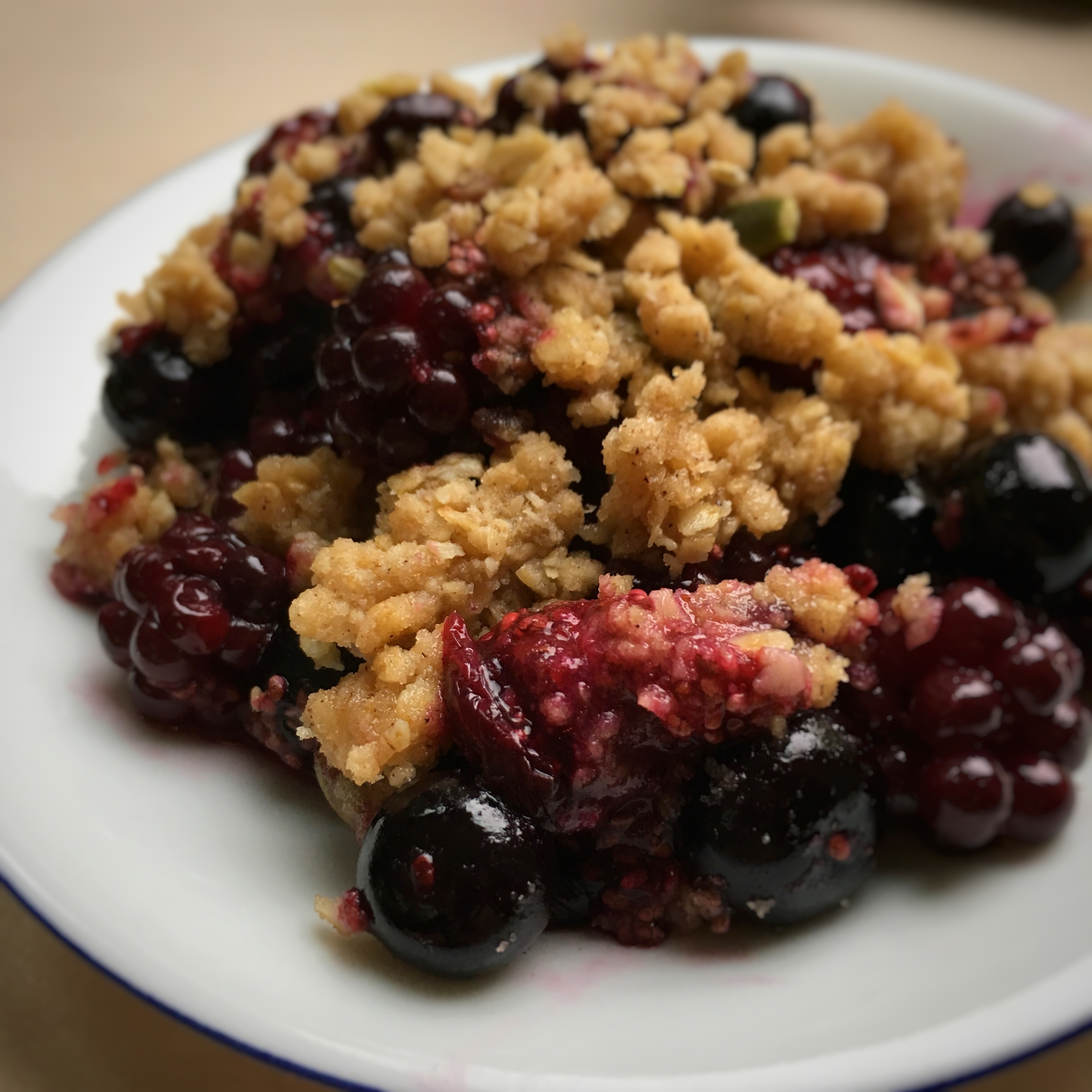 I had a blast cooking this today with my two little ones. My toddler was especially happy about it!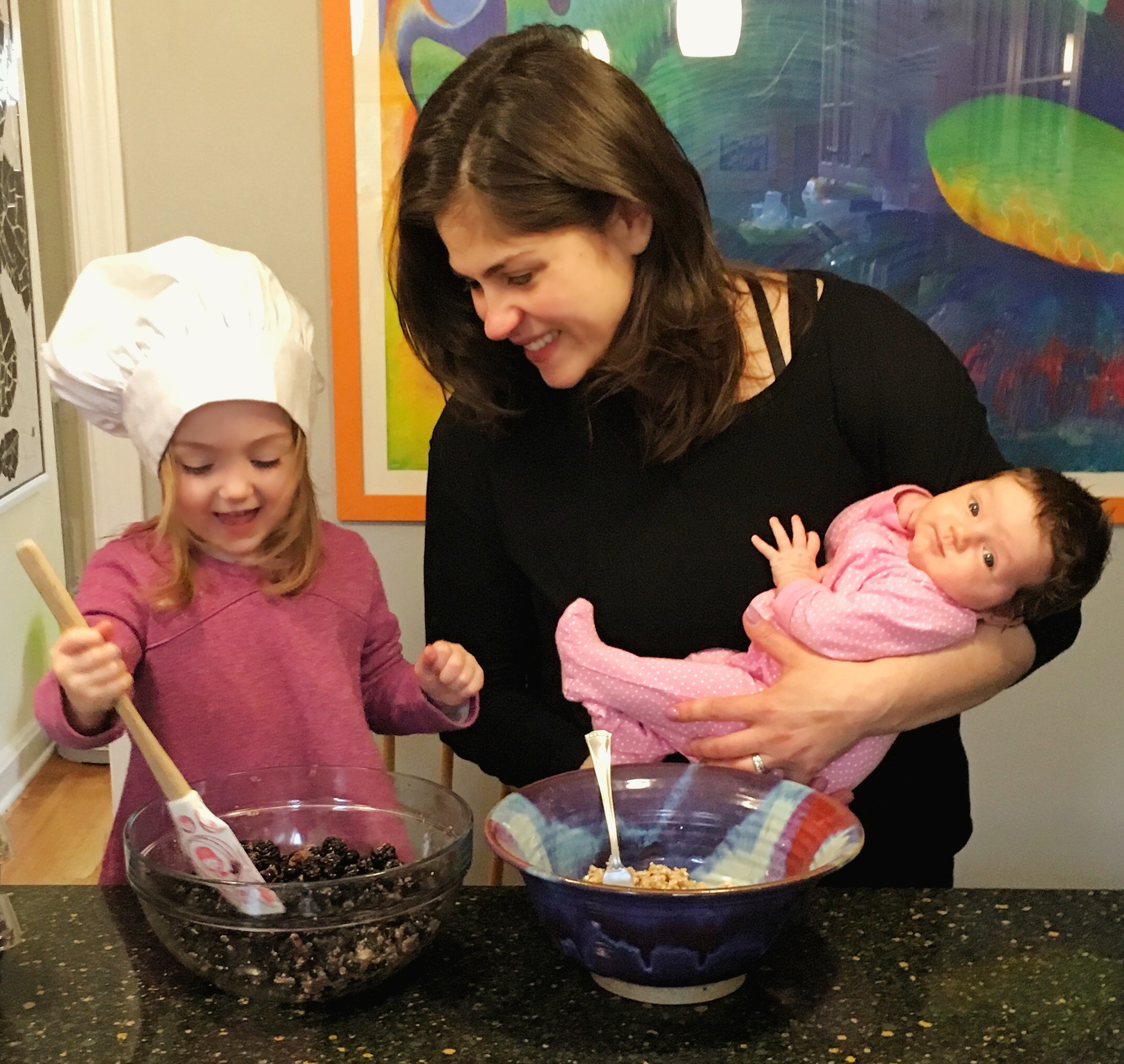 The combination of berries and chia seeds give this "special treat" a boost of omega-3 fatty acids and powerful antioxidants. That's something I can certainly appreciate!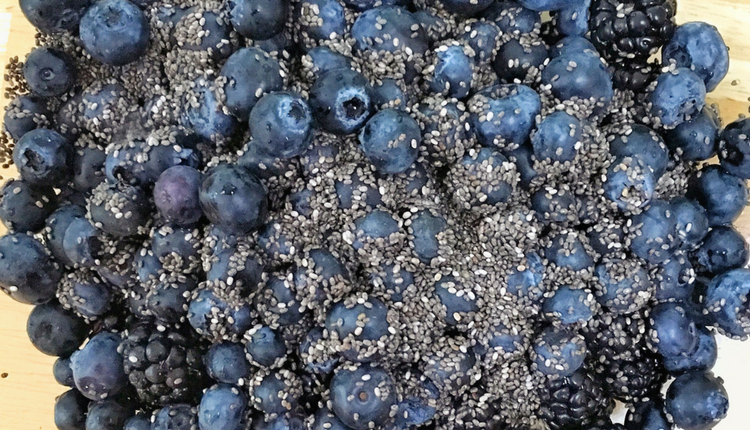 This colorful recipe would be a perfect addition to your Memorial Day celebration later this month. And I can tell you from experience – those living with Celiac Disease will be oh so happy to celebrate with you!
ENJOY!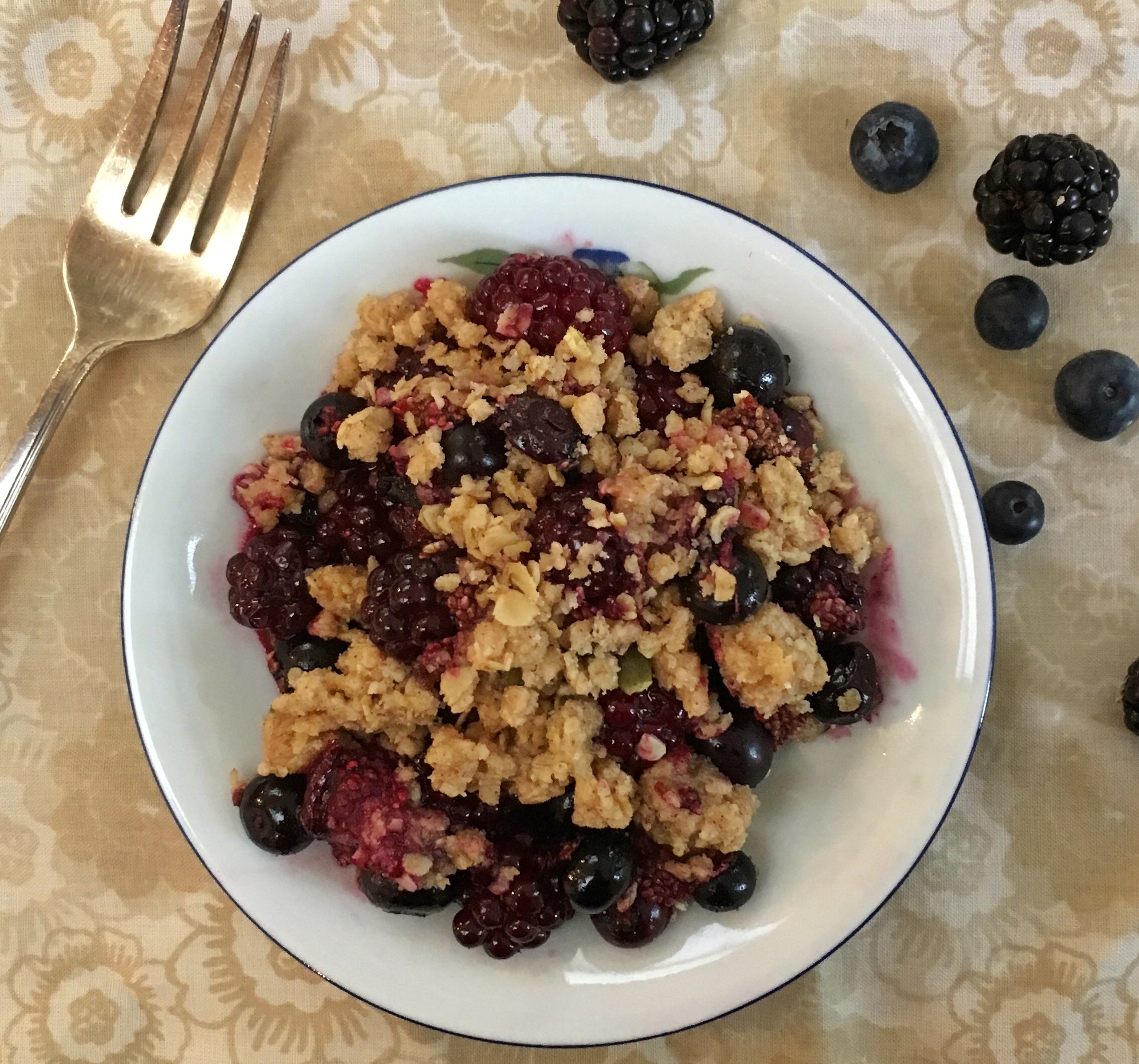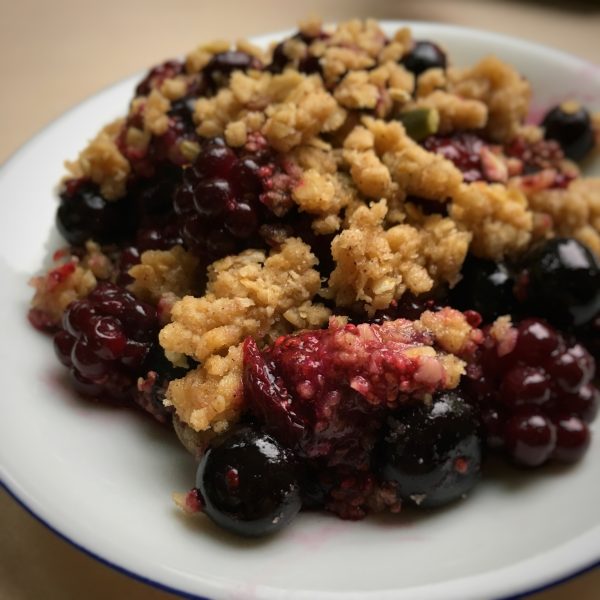 4

cups

fresh berries

(I used blackberries and blueberries)

1/4

cup

Gerbs Chia Seeds

Juice

of

one lemon

2

tbspn

lemon zest

2

tbspn

maple syrup

1/2

cup

Gerbs Rolled Oats

2

tbspn

brown sugar

packed

1/4

cup

Gluten Free Flour

2

tbspn

Gerbs unsalted, roasted sunflower kernels

1/4

tspn

Gerbs Cinnamon

4

tbspn

cold butter

or you could use applesauce to sub for the butter
4

cups

fresh berries

(I used blackberries and blueberries)

1/4

cup

Gerbs Chia Seeds

Juice

of

one lemon

2

tbspn

lemon zest

2

tbspn

maple syrup

1/2

cup

Gerbs Rolled Oats

2

tbspn

brown sugar

packed

1/4

cup

Gluten Free Flour

2

tbspn

Gerbs unsalted, roasted sunflower kernels

1/4

tspn

Gerbs Cinnamon

4

tbspn

cold butter

or you could use applesauce to sub for the butter
Preheat oven to 350 degrees. Combine berries, chia seeds, lemon juice, lemon zest and maple syrup in a bowl. Mix well and set aside.Combine the rest of the ingredients and cut in cold butter using a fork or a food processor until crumbly.Coat an 8x8 baking dish with cooking spray. Add filling, followed by topping.Bake for 30 minutes or topping is golden brown.Let cool for at least 5 minutes before serving