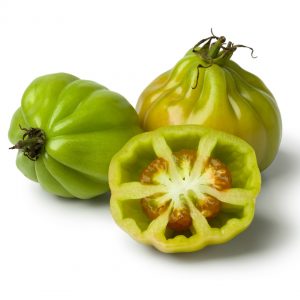 Summer vegetables are right around the corner, home gardens and the bountiful farmers markets across the region, give you so many options! When these tomatoes are frying, Galen and I can close our eye's and we are transported back to Dennisport Cape Cod, in a small cottage on the beach, the sound of waves, fresh percolated coffee, bacon, eggs, and our mother Lorraine frying a fresh batch of Green Tomatoes (she also did Zucchini Flowers)! Printable recipe images at the bottom.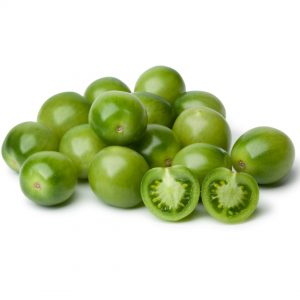 Ingredients:
4 large Green Tomatoes
2 Eggs (substitute with Flax Egg)
1/2 cup Milk (substitute flax milk)
1 cup Gerbs All-Purpose Flour
1/2 cup Gerbs Super 5 Seed Meal
1/2 cup Gerbs Breadcrumbs
2 teaspoons Gerbs Himalayan Sea Salt
1/4 teaspoon Gerbs Ground Black pepper
Pinch Gerbs Rosemary Garlic Seasoning
¼ cup Parmesan Cheese (optional)
1 quart Sunflower/Pumpkin Oil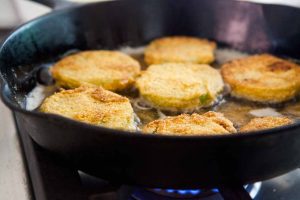 Directions:
Slice tomatoes 1/2 inch thick. Do not include ends. Place on large board and coat with sea salt to extract natural juices, let stand 10 minutes.
Whisk eggs and milk together in a medium-size bowl.
Sift flour onto a large plate, set aside. Mix Super Seed Meal, breadcrumbs, rosemary garlic mix, salt & pepper on another plate. Dip tomatoes into flour to coat. Then dip the tomatoes into milk and egg mixture. Dredge in breadcrumbs to completely coat.
In a large cast iron skillet, pour sunflower oil (enough so that there is 1/2 inch of oil in the pan) and heat over a medium-high heat. Place tomatoes into the frying pan 5 or 6, depending on the size of your skillet. Overcrowding your skillet, allowing tomatoes to touch will decrease temperature and likelihood of getting a good crust. When the tomatoes are browned fork flip and fry them on the other side. Remove fried tomatoes and place on paper towels. Top with Parmesan cheese (optional).