The One and Only, Original and world famous – Gerbs Pumpkin Seed
Nutritional Value of Gerbs Pumpkin Seeds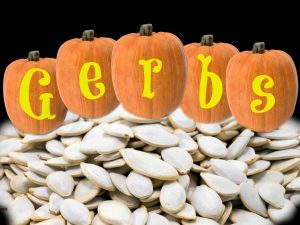 We are in the fall feeling here at Gerbs, with our BOGO 50% Pumpkin Seed Sale. The first Wednesday in October offers up the seasonal delight, National Pumpkin Seed Day! As the temperatures cool and the leaves turn, snack on these delicious tidbits.
Many of us have fond memories of roasting these delicious nuggets after carving the Jack o' lantern. However, we never realized just how good (and good for us) they were. Surprisingly, pumpkin seeds have been valued for their dietary and medicinal properties for thousands of years. In fact, pumpkin seeds have been traced back as far as 7000 BC, according to archaeologists excavating a tomb in central Mexico.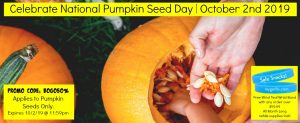 Nutritional Value of Pumpkin Seeds
One of the best, most alkaline sources of nutrition you can eat. Pumpkin seeds are incredibly high in iron, and magnesium, and contain a larger amount of protein than chia or flax per ounce, boasting a total of 7 grams per ounce. They're also rich in B vitamins and are the only seed to have an alkalizing effect on the body, though many others are considered alkaline in nature. This means pumpkin seeds help counteract acidity and at the same time, provide the support your body needs to feel its best. They even contain high amounts of anxiety-relieving tryptophan, an essential amino acid, which helps improve serotonin levels.
Pumpkin Seeds are loaded with the amino acid tryptophan, which aids in the production of serotonin in the brain. A balance of the neurotransmitter serotonin is responsible for regulating mood, sleep, and appetite.
Pumpkin Seeds have a high content of phytosterols, plant-based compounds that can reduce LDL "bad" cholesterol levels. Pumpkin seeds and other foods are naturally rich in phytosterols.
Pumpkin Seeds contain zinc and other antioxidants to reduce the risk of prostate disease.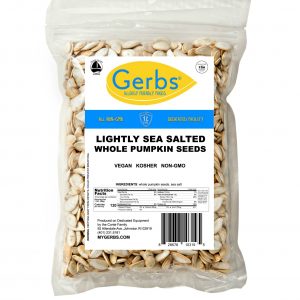 GERBS ALLERGY STATEMENT
Do not trust your family's safety and health in the hands of any other pumpkin seed company, because they simply do not go to the lengths Gerbs buyers & specialists go to ensure your safety & satisfaction. All raw, roasted, or mixed products are produced, packaged, handled, stored, and shipped by Gerbs specially trained staff in our family-owned & operated facility in Johnston, Rhode Island on dedicated non-GMO, 100% All-natural, Vegan, and Kosher Equipment. NO CO-PACKERS! NO SHARED EQUIPMENT! NO SHARED KITCHEN/OVEN SPACE! NO CO-MANUFACTURERS! 99% of our competition cannot make that statement. For anyone with a mild to severe food allergy or a family with one, we wish to assure you that Gerbs handles all aspects of production & operation, and we are among a handful of companies in the world that can claim with 100% confidence to be free from the Top 14 Food Allergies.
We are a dedicated top 14 Free brand, product line & facility, however if you have an allergy(ies) to any Gerbs ingredient, please email/call us first before ordering, so that we can answer any questions and talk about your ordering options in regards to cross-contamination in our manufacturing facility: sales@mygerbs.com (tel) 401 – 231 – 5181.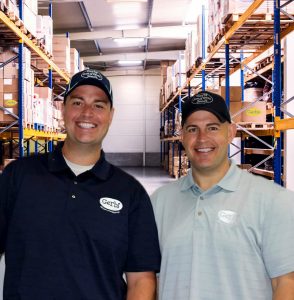 Galen & Sennen Conte – Brothers & Co-Owners
Gerbs Allergy Friendly Foods | Johnston, RI 02919 | USA | sales@mygerbs.com | Tel (401) 231-5181