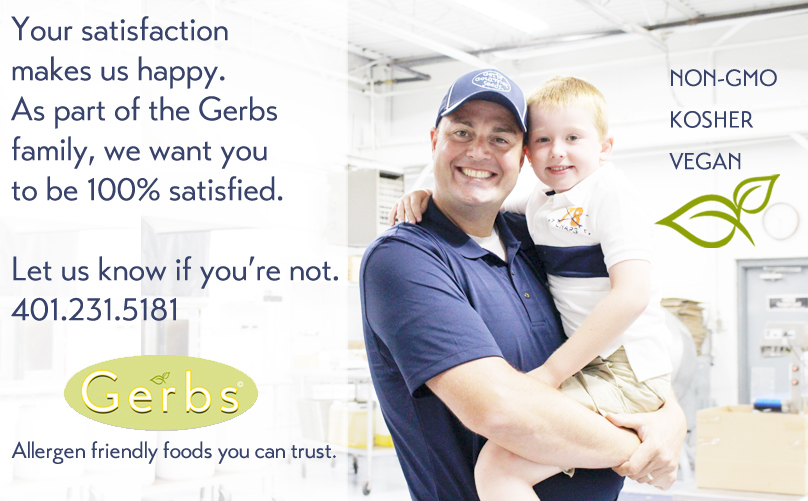 MANY PEOPLE ASK US WHY DID WE CALL OUR COMPANY GERBS?
The company name comes from our older brother Barclay Conte. In his spirited tradition Barclay gave us the nickname, Gerbs, whenever he found us cooking in the kitchen with our parents Lorraine & Ed. Our parents encouraged homemade all-natural cooking, especially our mother who made everything we ate by scratch, so if we didn't have baseball or football practice, we would be in the kitchen learning how to make age old recipes passed down through the generations, like Italian Seafood Sauce with Calamari, Irish Stout Onion Soup and of course, PUMPKIN SEEDS.
---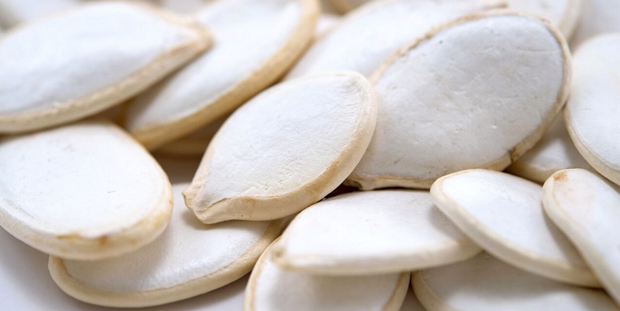 For our family pumpkin seeds were not just a staple part of our Halloween celebrations, they were a part of our everyday diet throughout the whole year! When after we finished coring and carving our pumpkins our mother would gather all of our seeds, sprinkle some salt & pepper on them and roast them in the oven. She seemed to always have them ready when we were done carving and about ready to light our candle in our Jack O' Lantern. Back then the whole family could hardly wait to let those seeds cool down before we were munching them down by the handful. A smile comes across our face every time I smell our whole pumpkin seeds cooking, just thinking about all the Halloween's we have enjoyed!
WHY DID WE START WITH PUMPKIN SEEDS?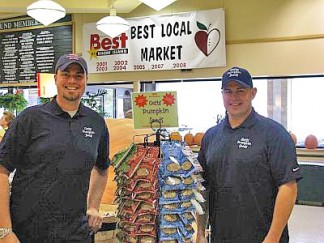 Well, several years ago – around 2003 – we found ourselves in the kitchen again before our annual Halloween Party cooking up our favorite dish of the holiday season…PUMPKIN SEEDS! During that party, our friends kept commenting on how much they loved our seeds, and that they wished they could purchase homemade pumpkin seeds like ours in local stores. Well, as they gobbled them down, we immediately realized that we had come across something magical, a deliciously tasty & healthy snack. This batch had just the right roasted aromatic flavor and toasted seasoning and we all agreed that these seasonal treats would be a great snack food – ALL YEAR LONG. So when the question came to what we would call our new snack treat, we wanted it to be a unique family association, and we both immediately answered in unison, GERBS!
Following that special night, and receiving encouragement from family members and friends, we decided to start a new business endeavor, ultimately incorporating GERBS in July 2003. Since we knew very little about starting a small manufacturing business the first year and a half was spent 'learning the ropes', developing our flavor patented lines, designing our packaging, analyzing our cost structures, as well as looking into production, manufacturing time frames, and marketing constraints to produce our gourmet pumpkin seeds on a commercial level, while still abiding by our core principles of making an a healthy, all-natural snack food using fresh ingredients without any chemicals or preservatives. Although our varieties of seeds sold in grocery stores have changed over the years, our commitment to excellence and constant product innovation has guided us along our way. In 2005, we started with one line, and rapidly progressed to sell 8 lines of seeds at the retail store level in standard pouch bags.
Since our rebranding in 2011, Gerbs has over 100 Products in 17 Categories, available in 1lb. bags, retail ready gusseted bags, and larger bulk case packs.
Now that we're all grown up, we're glad to bring you our full line gourmet foods; what started as two boys' love of cooking is now our family-run & operated passion.
Our top priorities are customer satisfaction and taste. We accomplish this by using only the finest all-natural ingredients to deliver you a delicious snack that's both healthy and fun to eat. Gerbs are high in fiber, packed with protein, and naturally low in carbohydrates. Gerbs seasoned lines are dry roasted without any added cooking oil, and packaged on our dedicated equipment in our facility by our caring staff, ensuring your Gerbs are as fresh as the day they were roasted! Another benefit of owning our own equipment, is we guarantee each product we sell is free from the major recognized allergen's: gluten free, wheat free, peanut free, tree nut free, legume free, soy free, dairy/milk free, egg free, sesame free, mustard free, fish free, and crustacean free!
While you sit down to enjoy our products we hope it makes you smile thinking about your childhood, of Trick or Treating in your neighborhood with friends and family, carving a Jack-O-Lantern, and two little boys cooking with their mother in the kitchen, who learned to love a very odd nickname. We know that you have a wide array of choices when snacking online, so from our family to yours, we thank you for picking Gerbs Munch on!
Sincerely,
Sennen & Galen Conte