FIND ME ALSO ON AMAZON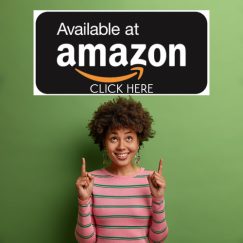 LIGHTLY SALTED PLANTAIN CHIPS INGREDIENTS: whole plantain chips, palm oil, sea salt
COUNTRY OF ORIGIN: USA
---

IMPORTANT NOTE: Although we are a dedicated top 14 allergy free equipment facility, if you have allergies to any Gerbs Allergy Friendly products (chocolate, grains, seeds, fruits, rice or oats), please eMail us first before ordering:  sales@mygerbs.com
---
LIGHTLY SALTED PLANTAIN CHIPS – A NEW TASTE SENSATION
When used in cooking, lightly salted plantain chips can be prepared as a savory dish (like a vegetable) or a dessert (with maple syrup & cinnamon). Despite their popularity in other countries, plantain chips are not as common in the United States but they are available in most large grocery stores. The plantain is nutrient-filled fruit that provides many vitamins and minerals that are essential for health, and it can be a great substitute for rice or potatoes. Our plantain chips are gluten free and free from the top food allergies.

Gerbs Allergy Statement
We are a dedicated top 14 food allergen Free product line & facility; however if you or a loved one has an allergy(ies) to any Gerbs product, please email or call us (401-231-5181) first before ordering, so that we can answer any questions and talk about your options: sales@mygerbs.com
Our facility and entire product line is free from: gluten, wheat, peanuts, tree nuts, soy, beans, lentils, beans, dairy/milk, eggs, sesame, shellfish, crustacean, fish, and mustard. Please understand most of our product are produced and packaged on shared but dedicated equipment, right here in our factory headquarters in Johnston, Rhode Island. If you have an allergy to one of our products or ingredients, do not order, please give us a call (401) 231 5181 or send us an email: sales@mygerbs.com
---
STORAGE OF GERBS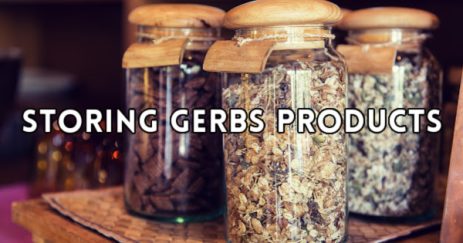 We strongly recommend storing in an airtight container in a cool, dark environment like a pantry or kitchen cabinet, away from direct exposure to sunlight or excessive heat like an oven. The amount of times you open the container and let in the harmful effects of oxygen will only increase the likelihood of rancidity; thus we encourage you to not empty more than 1 pound of product at a time. Gerbs can be frozen too, but we do not recommend it, because the cell structures will change as the product thaws out!