FIND ME ALSO ON AMAZON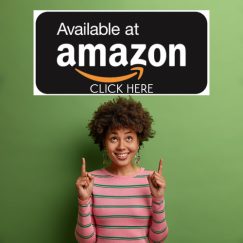 ORIGINAL SEED & HONEY GRANOLA INGREDIENTS: Roasted Gluten Free Oats,* Roasted Sunflower Seed Kernels, Sunflower Oil, Honey, Roasted Pumpkin Seeds, Roasted Brown Flax Seed *certified gluten free produced by Gluten Free Harvest Co.
---

ORIGINAL SEED & HONEY GRANOLA ALLERGY STATEMENT
We are a dedicated top 14 food allergen Free product line & facility; however if you or a loved one has an allergy(ies) to any Gerbs product, please email or call us (401-231-5181) first before ordering, so that we can answer any questions and talk about your options: sales@mygerbs.com
Our facility and entire product line is free from: gluten, wheat, peanuts, tree nuts, soy, beans, lentils, beans, dairy/milk, eggs, sesame, shellfish, crustacean, fish, and mustard. Please understand most of our product are produced and packaged on shared but dedicated equipment, right here in our factory headquarters in Johnston, Rhode Island. If you have an allergy to one of our products or ingredients, do not order, please give us a call (401) 231 5181 or send us an email: sales@mygerbs.com
---
Nutritional Benefits of Original Seed & Honey Granola 
We know how much you love Gerbs Granola so think about purchasing in Bulk for cost savings and convenience. You can even freeze granola until you need it!
Contains Fiber
Oats and seeds, two main ingredients in most granola, contain dietary fiber. From just 1/3 cup of granola, you'll get about 4 grams of fiber. Although it's indigestible by your body, fiber helps to regulate digestion and prevent constipation. It may also help control your blood sugar and promote a feeling of fullness after eating, allowing you to cut calories with less hunger. Soluble fiber found in oats is particularly helpful for lowering bad cholesterol levels.
Provides Beneficial Fats
Granola is a good source of healthy fats, which come from the seeds and oils it contains. A serving of granola gives you about 4 grams of monounsaturated fatty acids and about 4 grams of polyunsaturated fatty acids. These two forms of fat may help lower cholesterol and blood pressure, and reduce inflammation.
Supplies Vitamins
Granola, generally contains more vitamins and minerals per serving than refined cereals. Vitamin E, thiamin and folate are all found in significant amounts in granola. The oils, nuts and seeds in granola provide vitamin E, which acts as an antioxidant in your body to protect from damaging free-radical compounds. It also plays a part in maintaining the health of your heart, skin and nervous system. Thiamin and folate are B vitamins that aid in energy metabolism, nerve function, cell growth and the prevention of certain neural tube birth defects.
A Good Source of Minerals
Granola contains almost every mineral essential to your health. Magnesium, phosphorus, zinc, copper, manganese and selenium are present in the highest percent of your daily needs.
---
STORAGE OF GERBS GRANOLA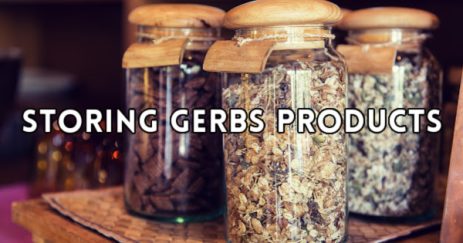 We strongly recommend storing in an airtight (dark colored/opaque) container in a cool, dark environment like a pantry or kitchen cabinet, away from direct exposure to sunlight or excessive heat like an oven. The amount of times you open the container and let in the harmful effects of oxygen will only increase the likelihood of rancidity; thus we encourage you to not empty more than 1 pound of product at a time. YOU CAN FREEZE GRANOLA TOO!