FIND ME ALSO ON AMAZON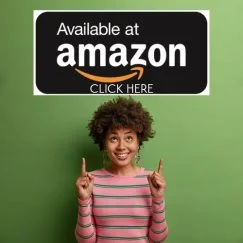 SUN DRIED TOMATOES INGREDIENTS: Sun-dried tomatoes, sea salt
COUNTRY OF ORIGIN: Turkey. Packaged and distributed by Gerbs Allergy Friendly Foods
---
RECONSTITUTE SUN-DRIED TOMATOES: This is a pretty simple process – just let them soak in warm water for 30 minutes until soft and pliable, drain (reserve the liquid to add flavor to stocks and sauces), pat dry, and use as directed in your recipe. This process will also remove much of the added sodium.
---

Gerbs Sun-Dried Tomatoes Allergy Statement
We are a dedicated top 14 food allergen Free product line & facility; however if you or a loved one has an allergy(ies) to any Gerbs product, please email or call us (401-231-5181) first before ordering, so that we can answer any questions and talk about your options: sales@mygerbs.com
Our facility and entire product line is free from: gluten, wheat, peanuts, tree nuts, soy, beans, lentils, beans, dairy/milk, eggs, sesame, shellfish, crustacean, fish, and mustard. Please understand most of our product are produced and packaged on shared but dedicated equipment, right here in our factory headquarters in Johnston, Rhode Island. If you have an allergy to one of our products or ingredients, do not order, please give us a call (401) 231 5181 or send us an email: sales@mygerbs.com
NUTRITIONAL BENEFITS OF SUN DRIED TOMATOES
Fresh vegetables can be troublesome to purchase, prepare and store, and sun-dried tomatoes are convenient alternatives to help you meet your recommended daily vegetable servings. Eating this nutrient-dense food can make your overall diet healthier.
Lower Blood Pressure
A half-cup of sun dried tomatoes counts as a full cup of raw or cooked vegetables, according to the USDA. Sun-dried tomatoes can fit into a high-potassium, low-sodium diet to help prevent or lower high blood pressure. Each half-cup of sun-dried tomatoes contains 926 milligrams of potassium, or 26 percent of the daily value, and only 66 milligrams of sodium, or 3 percent of the daily value. High blood pressure increases your risk for stroke and kidney disease.
Prevent Iron-Deficiency Anemia
Each half-cup of sun dried tomatoes provides 2.5 milligrams of iron, or 14 percent of the daily value. Iron is a mineral in hemoglobin, which is the component of red blood cells that carries oxygen to the cells in your body. Severe iron deficiency can lead to anemia and symptoms of fatigue, muscle weakness and frequent infections. Vitamin C helps your body absorb iron from plant-based foods, such as tomatoes. A half-cup of sun-dried tomatoes has 11 milligrams of vitamin C, or 17 percent of the daily value.
Reduce Heart Disease Risk
Eating sun dried tomatoes can help reduce your total and LDL cholesterol levels and your risk of developing heart disease. A 2-ounce serving of sun-dried tomatoes provides 3 grams of dietary fiber, or 14 percent of the daily value. A high-fiber diet can help lower your unhealthy LDL cholesterol levels. Dietary cholesterol and saturated fat raise your LDL cholesterol, and sun-dried tomatoes are cholesterol-free and almost free from saturated fat.
What to do with Sun Dried Tomatoes
Sun dried tomatoes are common pizza toppings. You can add them to salads and use them to make Bruschetta with variations using additional ingredients such as Feta cheese or chicken. You can use sun-dried tomatoes to increase the acidity in pesto, hummus and other condiments, and toss them into pasta dishes to add a chewy texture. Sun-dried tomatoes packed in oil are higher in calories and fat than sun-dried tomatoes without oil, making them less healthy if you are watching your weight.
Enjoy our Sun Dried Tomatoes with:
•Every day – Anytime Snack Food
•Plain Greek Yogurt
•Gerbs Brown, Basmati, Wild Rice
•Pasta & Pasta Sauces
•Soups/Stews
•Biscotti
•Breads/Rolls/Muffins
•Salad Topper
•Stuffing's
•Cookies & Baked Goods
---
STORAGE OF GERBS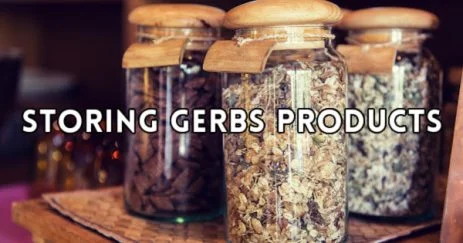 We strongly recommend storing in an airtight container in a cool, dark environment like a pantry or kitchen cabinet, away from direct exposure to sunlight or excessive heat like an oven. The amount of times you open the container and let in the harmful effects of oxygen will only increase the likelihood of rancidity; thus we encourage you to not empty more than 1 pound of product at a time. Gerbs can be frozen too, but we do not recommend it, because the cell structures will change as the product thaws out!