INGREDIENTS OF DARK CHOCOLATE CHIPS JUMBO SIZE: Cane Sugar, Unsweetened Chocolate, Non-Dairy Cocoa Butter.
COUNTRY OF ORIGIN: Canada 
---

---

Dark Chocolate Chips Jumbo Size (Semi Sweet Cacao) Allergy Declaration
We are a dedicated top 14 food allergen Free product line & facility; however if you or a loved one has an allergy(ies) to any Gerbs product, please email or call us (401-231-5181) first before ordering, so that we can answer any questions and talk about your options: sales@mygerbs.com
Our facility and entire product line is free from: gluten, wheat, peanuts, tree nuts, soy, beans, lentils, beans, dairy/milk, eggs, sesame, shellfish, crustacean, fish, and mustard. Please understand most of our product are produced and packaged on shared but dedicated equipment, right here in our factory headquarters in Johnston, Rhode Island. If you have an allergy to one of our products or ingredients, do not order, please give us a call (401) 231 5181 or send us an email: sales@mygerbs.com
---
Nutritional Benefits of Dark Chocolate Chips Miniatures
Is dark chocolate healthy?
When compared with other kinds of chocolate, dark chocolate stands tall. "Dark chocolate has lower added sugar and fat than milk or white chocolate," says Peart, while noting it also boasts an abundance of beneficial antioxidants called flavonoids.
At their core, milk chocolate and dark chocolate have similar ingredients, including cocoa butter, sugar and cocoa solids. The two kinds of chocolate differ in their percentage of cocoa solids, however.
"Dark chocolate has between 50% and 90% cocoa solids," says Peart. "And milk chocolate has between 10% and 50%."
Unsurprisingly, the percentage of cocoa solids can affect the magnitude of dark chocolate's benefits. "The higher percentage of cocoa solids, the more flavonoids and the lower sugar," Peart explains. "If you're doing 75% or 80% dark chocolate, there'll be less added sugar than if you were at 50% dark chocolate."
In addition to being lower in sugar, here are other dark chocolate benefits:
Rich in flavanols
Flavanols are a type of flavonoid that's found in plants such as the cacao tree. These trees produce the cacao beans used to make chocolate. "Flavanols are abundant in cacao beans," says Peart. "The cacao beans are fermented and roasted, producing what we call cocoa beans. We make cocoa solids from those."
Dark chocolate "contains two to three times more flavanol-rich cocoa solids as compared to milk chocolate," Peart adds. "It's significantly higher."
That's a huge health benefit for your heart. Flavanols are related to the production of nitric oxide, which relaxes your blood vessels and improves blood flow. In turn, this also lowers blood pressure.
Better blood flow is also great for our overall health. "Improved blood flow means protection from heart disease," says Peart. "It's also good for cognition [understanding thought], because you're having more blood flow to the brain."
Due to their antioxidant properties, flavanols are also beneficial in fighting cell damage relating to aging. And although more research is needed, scientists have also found some evidence that flavanol-richer chocolate can increase your insulin sensitivity. "The more you are sensitive to insulin, the lower your diabetes risk," Peart states.
Source of important minerals
Dark chocolate is packed full of important minerals, including iron, magnesium, zinc, copper and phosphorus. In your body, these minerals are used to support factors such as immunity (zinc), can help keep your bones and teeth healthy (phosphorus), and contribute to better sleep quality (magnesium).
Non-dairy
As its name implies, milk chocolate contains some form of milk or milk solids. But dark chocolate is generally considered non-dairy. That means it's a good option if you have a sensitivity to milk products or try to keep a dairy-free diet. Peart notes that manufacturing processes could introduce dairy products into the chocolate, so it's best to check the ingredient list before purchase.
High in fiber
Compared to other sweet treats, dark chocolate is high in fiber. "In a small amount of dark chocolate (about an ounce), there's are about four grams of fiber," Peart says.
Protects skin from sun damage
The antioxidants in dark chocolate improve blood flow to your skin and protect it from sun damage. A small study even found that eating chocolate high in flavanols — that is, dark chocolate — can protect your skin from the effects of UV (ultraviolet) rays.
Enhances your mood
Good news: If you feel better after eating dark chocolate, there's a scientific reason for that. Dark chocolate has long been associated with feelings of pleasure and enjoyment. Those feelings may originate from what are called polyphenolic compounds.
"Polyphenols are antioxidants that lower cortisol, a stress hormone," Peart explains. "So there are mood-enhancing benefits to eating dark chocolate." In fact, a study published in January 2022 found that participants who ate 85% dark chocolate daily maintained better overall mood than others who ate chocolate with less cocoa — or no chocolate at all.
Original Source: https://health.clevelandclinic.org/dark-chocolate-health-benefits/
---
STORAGE OF GERBS DARK CHOCOLATE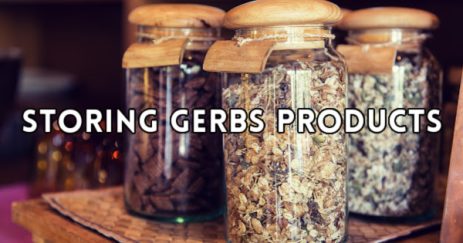 We strongly recommend storing in an airtight container in a cool, dark environment like a pantry or kitchen cabinet, away from direct exposure to sunlight or excessive heat like an oven. The amount of times you open the container and let in the harmful effects of oxygen will only increase the likelihood of rancidity; thus we encourage you to not empty more than 1 pound of product at a time. Gerbs can be frozen too, but we do not recommend it, because the cell structures will change as the product thaws out!