COMMON ALLERGENS → Mustard & Sulphur Dioxide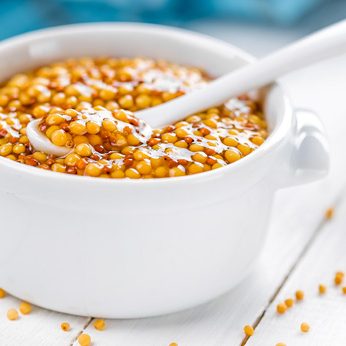 DID YOU KNOW?

Mustard belongs to the same family as cabbage, brussels sprouts, broccoli, turnips, and radishes. Though not extensively studied, it's possible for those with a mustard allergy to also be sensitive to one of the aforementioned vegetables.
FAST FACTS
Mustard is a widely consumed spice that can trigger life threatening allergic reactions in both children and adults alike
Other less serious reactions, such as hives and itching, are also common
Mustard allergens are resistant to heat and food processing, so it is best to avoid all mustard-containing products
The EU and Canada recognize mustard seed as a major allergen
HERE is a comprehensive guide to managing mustard allergies!
Common (and Hidden!) Sources
Mustard seed, flowers, powder, and oil
Mustard is found in an abundance of products: sauces, gravies, pickles, mayonnaise, processed meats, marinades, tomato sauces, relish, pizza, and salad dressings
Mustard is commonly used in Indian curries and Russian cuisine
Sulphur Dioxide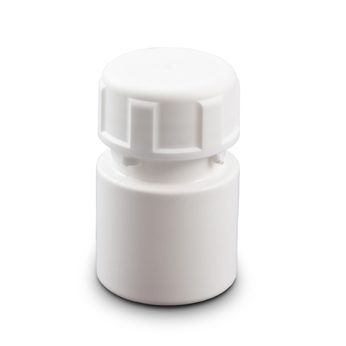 DID YOU KNOW?

Some medicines have sulfites, so it's important to read the label and talk to your doctor about potential complications.
---
FAST FACTS
Sulfites are food additives used to preserve food. They reduce microbial spoilage, slow browning of fruit/vegetables/seafood, and act as antioxidant, among other uses.
Literature suggests that those with asthma are at an increased risk for sulfite sensitivity, especially those who are steroid-dependent. This appears to be more common for adults than children.
Reactions include swelling, hives, and wheezing, though cases of anaphylaxis have also been reported.
Sulfites are considered a top allergen in the UK.
Common (and Hidden!) Sources
Look out for these ingredients on a label: sulfur dioxide, potassium bisulfite, potassium metabisulfite, sodium bisulfite, sodium metabisulfite, sodium sulfite, calcium sulfite, calcium bisulfite.
Beverages: wine, beer, vinegar, bottle lemon/lime juice, grape juice, cordials, some soda, instant tea.
Foods: dried fruits and vegetables, pickled foods, dried potatoes, mustard, tofu, salad dressings, fresh/frozen crustaceans, maraschino cherries.
Gerbs Dried Fruit is sulfite-free!
REFERENCES
1. Improvement of mustard (Sinapis alba) allergy diagnosis and management by linking clinical features and component-resolved approaches – ScienceDirect. http://www.sciencedirect.com.ezproxy.bu.edu/science/article/pii/S0091674911000650. Accessed September 22, 2017.
2. Chen JL, Bahna SL. Spice allergy. Ann Allergy Asthma Immunol Off Publ Am Coll Allergy Asthma Immunol. 2011;107(3):191-199; quiz 199, 265. doi:10.1016/j.anai.2011.06.020.
3. Bush RK, Taylor SL, Holden K, Nordlee JA, Busse WW. Prevalence of sensitivity to sulfiting agents in asthmatic patients. Am J Med. 1986;81(5):816-820.
4. Wilson BG, Bahna SL. Adverse reactions to food additives. Ann Allergy Asthma Immunol Off Publ Am Coll Allergy Asthma Immunol. 2005;95(6):499-507; quiz 507, 570. doi:10.1016/S1081-1206(10)61010-1.