FIND ME ALSO ON AMAZON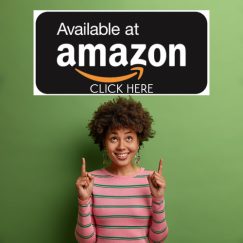 ---
DRIED PAPAYA CUBES INGREDIENTS: Dried papaya, cane sugar.
COUNTRY OF ORIGIN: Thailand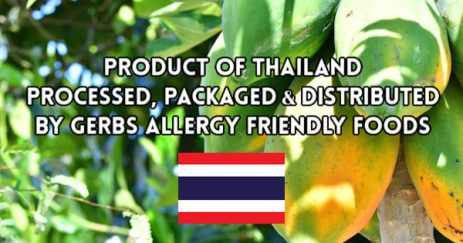 ---

Gerbs Dried Papaya Cubes Allergy Statement
We are a dedicated top 14 food allergen Free product line & facility; however if you or a loved one has an allergy(ies) to any Gerbs product, please email or call us (401-231-5181) first before ordering, so that we can answer any questions and talk about your options: sales@mygerbs.com
Our facility and entire product line is free from: gluten, wheat, peanuts, tree nuts, soy, beans, lentils, beans, dairy/milk, eggs, sesame, shellfish, crustacean, fish, and mustard. Please understand most of our product are produced and packaged on shared but dedicated equipment, right here in our factory headquarters in Johnston, Rhode Island. If you have an allergy to one of our products or ingredients, do not order, please give us a call (401) 231 5181 or send us an email: sales@mygerbs.com
Gerbs Dried Fruits do not contain any harmful cancer-causing preservatives. They are unsulfured/SO2 Free, Potassium Sorbate Free, Sodium Nitrate/Nitrate Free and Sodium Benzoate Free. We strongly recommend however that you always read nutritional panels and ingredients. Some of our Dried Fruits have pure cane sugar, and although we are always looking at sourcing our fruits with no sugar added, it is far different than using than harmful chemicals.
All of our dried chopped papaya cubes raw ingredients are processed, packaged, handled, stored, and shipped by trained staff in our family owned & operated facility in Johnston, Rhode Island on dedicated non-GMO, Vegan, and Kosher Equipment. No co-packers. No co-manufacturers. For anyone with a mild to severe food allergy or a family with one, we wish to assure you that this is why Gerbs handles all aspects of production & operation, and we are among a handful of companies in the world who can state this.
Dried chopped papaya cubes are sourced by the Buyers at Gerbs who partner with the world's top dedicated Natural, non-GMO, and farms that harvest in dedicated facilities on dedicated equipment so there is no risk of the top food allergen's and/or cross -contamination. Our goal is to give the Allergy Community relief in the battle of living with food allergies.
---
Nutritional Benefits of Dried Papaya
Dried papaya spears are made from fresh papaya fruit, which is grown in many tropical areas. The spears are thin strips of fresh papaya that have been heated to remove moisture. This process reduces the weight of the snack and increases its shelf life exponentially. The nutrition in dried papaya spears varies between brands. Added ingredients, and the intensity of heat applied, affect nutrient density but happily, dried papaya retains its natural orange color.
Dried Papaya Slices are great in Summer
Dried papaya slices are a chewy snack that gives you high energy because they are rich in carbohydrates. In hot weather, just one slice can revive you. A serving of minced papaya spears goes well in yogurt, over ice cream, in cookie or bread dough, with trail mix or in smoothies.
Dietary Fiber
On average, a healthy adult woman should consume between 22 and 28 grams of dietary fiber per day, and a healthy adult man between 28 and 34. Regular consumption of dietary fiber regulates bowel movements, lowers cholesterol, helps control blood sugar levels and aids in weight loss. One serving of unsweetened dried papaya spears provides around 3 grams of dietary fiber; sweetened dried papaya spears contain the same amount. One serving provides women with 11 percent of their DRI of fiber and men with 9 percent.
Enjoy Gerbs Dried PAPAYA
•Every day – Anytime Snack Food
•Greek Yogurt
•Oatmeal and/or Cereal
•Soups/Stews
•Biscotti
•Breads/Rolls/Muffins
•Salad Topper
•Stuffing's
•Cookies & Baked Goods
STORAGE OF GERBS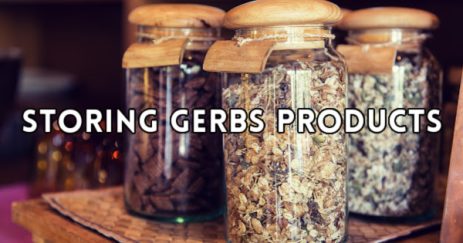 We strongly recommend storing in an airtight container in a cool, dark environment like a pantry or kitchen cabinet, away from direct exposure to sunlight or excessive heat like an oven. The amount of times you open the container and let in the harmful effects of oxygen will only increase the likelihood of rancidity; thus we encourage you to not empty more than 1 pound of product at a time. Gerbs can be frozen too, but we do not recommend it, because the cell structures will change as the product thaws out!