FIND ME ALSO ON AMAZON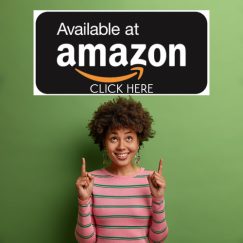 ---
INGREDIENTS: Dried papaya slices.
COUNTRY OF ORIGIN: Thailand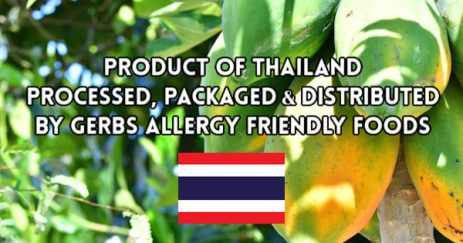 ---

Gerbs Dried Unsweetened Papaya Allergy Statement
We are a dedicated top 14 food allergen Free product line & facility; however if you or a loved one has an allergy(ies) to any Gerbs product, please email or call us (401-231-5181) first before ordering, so that we can answer any questions and talk about your options: sales@mygerbs.com
Our facility and entire product line is free from: gluten, wheat, peanuts, tree nuts, soy, beans, lentils, beans, dairy/milk, eggs, sesame, shellfish, crustacean, fish, and mustard. Please understand most of our product are produced and packaged on shared but dedicated equipment, right here in our factory headquarters in Johnston, Rhode Island. If you have an allergy to one of our products or ingredients, do not order, please give us a call (401) 231 5181 or send us an email: sales@mygerbs.com
Gerbs Dried Fruits do not contain any harmful cancer-causing preservatives. They are un-Sulfured/SO2 Free, Potassium Sorbate Free, Sodium Nitrate/Nitrate Free and Sodium Benzoate Free.
All of our raw ingredients are processed, packaged, handled, stored, and shipped by trained staff in our family owned & operated facility in Johnston, Rhode Island on dedicated non-GMO, Vegan, and Kosher Equipment. No co-packers. No co-manufacturers. For anyone with a mild to severe food allergy or a family with one, we wish to assure you that this is why Gerbs handles all aspects of production & operation, and we are among a handful of companies in the world who can state this.
This product was sourced by the Buyers at Gerbs who partner with the world's top dedicated Natural, non-GMO, and farms that harvest in dedicated facilities on dedicated equipment so there is no risk of the top food allergen's and/or cross-contamination. Our goal is to give the Allergy Community relief in the battle of living with food allergies.
---
Health Benefits of Eating Dried Papaya
Papaya Is Rich in Antioxidants
Antioxidants are the compounds that neutralize damaging free radicals in the body. Having a diet rich in antioxidants can provide multiple benefits and is recommended.
The good news is that papayas contain carotenoids which are natural antioxidant compounds and can be obtained through consuming papaya regularly.
Papaya Supports Healthy Digestion
Many people today struggle with their digestive system but papaya can help to improve the digestive process.
As a rich source of dietary fiber, papaya can normalize digestive function and reduce symptoms of bloating and constipation.
It's a Good Source of Dietary Fiber
Dietary fiber is found in a number of fruits and vegetables but papaya is a rich source.
Just one serving of papaya contains three grams of fiber so it's a great option to increase your fiber intake naturally.
Dried Papaya Contains a Variety of Vitamins and Minerals
When reviewing the nutrients for papaya, not many other fruits and vegetables contain as many vitamins and minerals.
With its rich nutrient profile including Vitamins A, E, K, calcium, and zinc as well as many others, you can enjoy a healthy diet with papaya.
They Can Provide a Natural Energy Boost
Papaya primary nutrient is carbohydrates. When combined with the vitamins and minerals, papaya is a great way to give yourself some natural energy.
It's fiber source also makes it a more sustained energy source—a much healthier alternative to those processed energy bars!
Papaya Has Been Show to Support Healthy Cholesterol Levels
The antioxidants in papaya may protect the heart by improving cholesterol levels.
One study found that people who had papaya for 14 weeks had a better ratio of the bad LDL cholesterol to good HDL cholesterol when compared to a control group.
Dehydrated Papaya Contains Nutrients for Healthy Skin
Papaya can help your skin look more toned and youthful.
Due to the Vitamin C and lycopene in papaya, these nutrients protect your skin and may help to reduce these signs of aging.
They Can Improve Your Vision
A diet rich in Vitamin A is important for eye health. Once small papaya contains 33% of your daily Vitamin A requirements.
When included as a part of your diet, it will support healthy vision.
Papaya Is Good for the Heart
Studies have shown that fruits high in lycopene and Vitamin C may help to prevent heart disease.
The antioxidants and other nutrients in papaya can work to protect your heart. This effect may be increased when you have papaya on a regular basis.
Dried Papaya Supports Your Immune System
Your immune system is highly dependent on your diet. Diets rich in Vitamin C and zinc provide a natural boost to the immune system, helping to ward off colds and other diseases.
As a good source of both of these nutrients, consider adding papaya to your diet, especially during cold and flu season.
Eating Papaya Is a Delicious Way to Manage Stress
This is one of the dried papaya benefits that often catches people by surprise. However, the anti-inflammatory effects of papaya can naturally work to reduce stress levels.
It's also a tasty way to get in these nutrients. As a natural mood booster, papaya can be a part of a wellness-focused diet.
---
STORAGE OF GERBS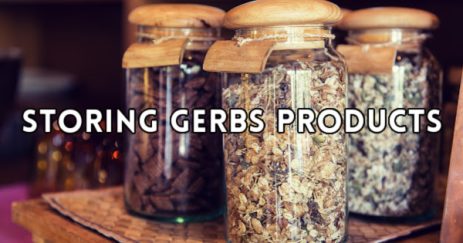 We strongly recommend storing in an airtight container in a cool, dark environment like a pantry or kitchen cabinet, away from direct exposure to sunlight or excessive heat like an oven. The amount of times you open the container and let in the harmful effects of oxygen will only increase the likelihood of rancidity; thus we encourage you to not empty more than 1 pound of product at a time. Gerbs can be frozen too, but we do not recommend it, because the cell structures will change as the product thaws out!