OUR FAMILY'S PROMISE
Thank you for letting the Gerbs family serve your family!
We are proud to be a family-owned and operated business. Meet our Team.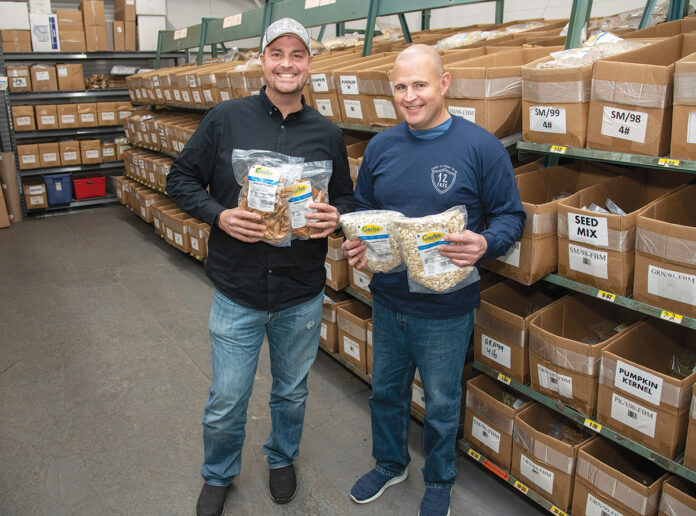 Gerbs makes allergy-friendly foods that you can feel good about feeding your family. Our mission is to provide delicious foods, trusted resources and a community that helps families affected by food allergies feel safe.
Here's our promise to you.
---
Gerbs products are all-natural.
There's nothing artificial about Gerbs. Our food is free from preservatives, nitrates/nitrites, trans-fat, and MSG. Gerbs products are also kosher, non-GMO and vegan.
Gerbs products are safe.
We guarantee that our products are free from fourteen common food allergens including: gluten, wheat, peanuts, tree nuts, soy, egg, sesame, milk/dairy, fish, crustacean, shellfish, and mustard.
Gerbs products are nutritious.
We dry roast everything at low temperatures to lock in the natural vitamins, minerals, & essential fatty acids. And, through recipes, resources and our team of dietitians, we are dedicated to helping your family live well.
Gerbs is unique compared to our competition.
Our products are the safest and most nutritious because we handle all aspects of operation – purchasing, production, inspection, storage, distribution and shipping on our 100% dedicated packaging equipment. Our highly trained and caring staff has your well-being at heart.
We promise to stay healthy. We promise to stay safe. Our promise is peace of mind.
-Sennen & Galen Conte, Brothers and Best Friends
OUR STORY
Growing up, our parents encouraged homemade, all-natural, made-from-scratch cooking. They taught us how to make family recipes passed down through generations including our famous, roasted pumpkin seeds. Our company name "Gerbs" comes from our older brother Barclay Conte. In his spirited tradition, Barclay gave us the nickname "Gerbs" whenever he found us cooking in the kitchen with our parents. And the nickname stuck, to say the least!
For our family, pumpkin seeds were and remain a year-round snack. One night in 2003, we brought our pumpkin seeds to a Halloween party. They were an instant hit! As our friends gobbled them down, we realized our passion for sharing healthy snacks with the people we love. We decided right in that moment to open a business selling our roasted pumpkin seeds. And when it came time to name that business, the answer was easy. In unison, we said, "GERBS!"
Gerbs was incorporated in 2003. We started selling a single line of pumpkin seeds and by the end of 2005, we increased to eight lines of seeds in stores. As our business evolved, so did the marketplace. By 2011, we saw great opportunity in becoming an e-commerce business. By that point, we built up to more than 100 product lines in 17 categories. We made the decision to sell solely online through our website, Amazon and now Walmart. What started as two boys' love of cooking is now our family-run & operated business. We hope this story makes you smile as you enjoy the products we are so very proud to produce for you and your family!