MANAGING ALLERGIES - At Events & Parties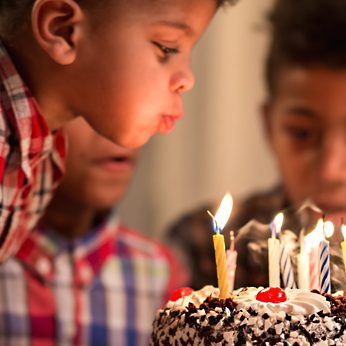 Celebrations can cause major stress for individuals with food allergies. Whether you're hosting a party or attending one, communication is key. Be sure that the host and guests know about any severe food allergies. Here are some tips to keep your family and guests safe and keep the party going!
FOR THE HOST
• Consider a pot-luck style party. This will ensure that every guest has at least one option!
• If you're serving food "buffet-style", invite guests with allergies to eat first. This reduces that likelihood of cross-contamination.
• Restaurants and catering companies can often accommodate special requests. Check out Guide to Dining Out for tips on how to work with restaurants!
• Look for allergy-friendly recipes that everyone can enjoy. Check out Gerbs' Eating Well Blog for ideas!
FOR THE ATTENDEE
• Ask the host what will be served- this will allow you to plan accordingly.
• If the party is at a restaurant, Food Allergy Chef Cards are a great way to communicate your or your child's food allergies with restaurant chefs and managers.
• Bring a dish to share! Not all hosts will think to accommodate allergies.
• Consider arriving early to help the host prepare items safely.
CHILDREN'S EVENTS
• If at school, offer to help the teacher think of non-food rewards and ways to celebrate. Here are some ideas!
• Make an allergy-friendly treat that will help your child feel included. Here is a great resource for kid-and allergy-friendly treats!
• Opt for non-food party favors for children's parties.
• Be sure your child knows to wash his or her hands before eating.
• Kid-themed play areas and indoor parks tend to be very accommodating for families with food allergies. If you're attending a party, check-out the park's policies and procedures so you can be prepared.