FIND ME ALSO ON AMAZON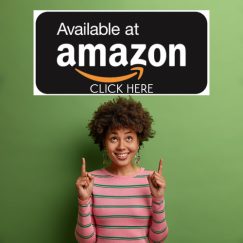 INGREDIENTS: Gluten Free Old Fashioned Rolled Oats
*certified Gluten Free produced by Gluten Free Harvest Co.
COUNTRY OF ORIGIN: USA
---
HOW TO COOK GLUTEN FREE OLD FASHIONED ROLLED OATS: Add 2 cups of water (or milk) to a pot and bring to a boil. Add 1 cup of oats, reduce heat, and cook for 10-20 minutes (consistency will vary based on time). Stir occasionally. Cover, remove from heat, and let stand for a few minutes.
Microwave: Combine 1/2 cup oats with 1 cup of water or milk in a bowl. Microwave on high for 2 minutes. Stir and microwave for 30 seconds. Cover and let sit for 3 minutes.
---

GLUTEN FREE OLD FASHIONED ROLLED OATS ALLERGY STATEMENT
We are a dedicated top 14 food allergen Free product line & facility; however if you or a loved one has an allergy(ies) to any Gerbs product, please email or call us (401-231-5181) first before ordering, so that we can answer any questions and talk about your options: sales@mygerbs.com
Our facility and entire product line is free from: gluten, wheat, peanuts, tree nuts, soy, beans, lentils, beans, dairy/milk, eggs, sesame, shellfish, crustacean, fish, and mustard. Products are grown without pesticides, herbicides and Non-GMO. Please understand most of our product are produced and packaged on shared but dedicated equipment, right here in our factory headquarters in Johnston, Rhode Island. If you have an allergy to one of our products or ingredients, do not order, please give us a call (401) 231 5181 or send us an email: sales@mygerbs.com
---
Nutritional Benefits of Gerbs Gluten Free Old Fashioned Rolled Oats
Oats are among the healthiest grains on earth. They're a gluten-free whole grain and a great source of important vitamins, minerals, fiber and antioxidants. Studies show that oats and oatmeal have many health benefits. These include weight loss, lower blood sugar levels and a reduced risk of heart disease.
Contains Fiber
Oats contain dietary fiber. Although it's indigestible by your body, fiber helps to regulate digestion and prevent constipation. It may also help control your blood sugar and promote a feeling of fullness after eating, allowing you to cut calories with less hunger. Soluble fiber found in oats is particularly helpful for lowering bad cholesterol levels.
Lower Cholesterol
Oats may lower the risk of heart disease by reducing both total and LDL cholesterol and protecting LDL cholesterol from oxidation.
Lower Blood Sugar
Due to the soluble fiber beta-glucan, oats may improve insulin sensitivity and help lower blood sugar levels.
Lose Weight
Oatmeal may help you lose weight by making you feel more full. It does this by slowing down the emptying of the stomach and increasing production of the satiety hormone PYY.
---
STORAGE OF GERBS ROLLED OATS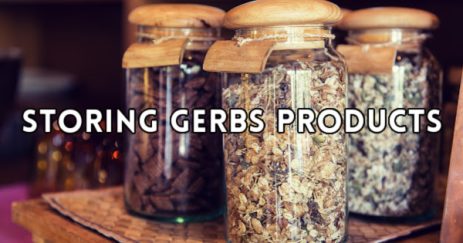 We strongly recommend storing in an airtight (dark colored/opaque) container in a cool, dark environment like a pantry or kitchen cabinet, away from direct exposure to sunlight or excessive heat like an oven. The amount of times you open the container and let in the harmful effects of oxygen will only increase the likelihood of rancidity; thus we encourage you to not empty more than 1 pound of product at a time. YOU CAN FREEZE OATS TOO!