FIND ME ALSO ON AMAZON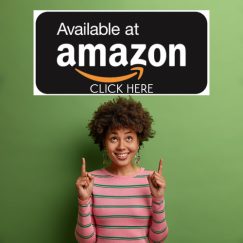 INGREDIENTS: Ground Dutch Bensdrop Natco Cocoa
COUNTRY OF ORIGIN: Canada 
---

DUTCH COCOA POWDER ALLERGY STATEMENT
We are a dedicated top 14 food allergen Free product line & facility; however if you or a loved one has an allergy(ies) to any Gerbs product, please email or call us (401-231-5181) first before ordering, so that we can answer any questions and talk about your options: sales@mygerbs.com
Our facility and entire product line is free from: gluten, wheat, peanuts, tree nuts, soy, beans, lentils, beans, dairy/milk, eggs, sesame, shellfish, crustacean, fish, and mustard. Please understand most of our product are produced and packaged on shared but dedicated equipment, right here in our factory headquarters in Johnston, Rhode Island. If you have an allergy to one of our products or ingredients, do not order, please give us a call (401) 231 5181 or send us an email: sales@mygerbs.com
Nutritional Benefits of Dutch Cocoa Powder
Did you know that the cocoa in dark chocolate contains high concentrations of flavanoids that may provide health benefits such as decreasing the risk factors for cardiovascular disease? Compared to green tea, red wine, and many fruits and vegetables ounce for ounce, the cocoa in dark chocolate has greater flavonoid content.
What is Dutch Cocoa Powder?
Dutch-processed cocoa powder (also referred to as Dutched chocolate, European-style or alkalized) is made from beans that have been washed with an alkaline solution that neutralizes that natural acidity and raises their pH to closer to seven.
The process gives the powder a darker color and a smoother, softer flavor. Dutch cocoa is also not quite as chocolaty as natural cocoa. It's milder overall (but still tasty).
While you might think that cocoa and Dutch cocoa might be interchangeable, we caution you not to make this substitution (at least not without doing a little homework). Using the right chocolate in baking is key!
Leavening agents like baking soda require acid to generate the reaction that gives bakes like cakes, cookies and quick bread their rise. If there's no acid in the recipe, the baking soda won't work. In many cocoa-based recipes, cocoa powder (that's the natural stuff), provides the acid the soda needs. However, if you substitute in Dutch cocoa, you might not get the bubbling and lift you need.
If your recipe calls for baking powder or includes an acidic ingredient like yogurt, sour cream or buttermilk, feel free to sub in Dutch-processed cocoa for a smoother flavor.
And if the recipe you're using doesn't use any leavening agents at all (frosting or fudge sauce or even these chocolate biscotti for example), Dutch-process cocoa powder and natural cocoa powder are interchangeable.
STORAGE OF GERBS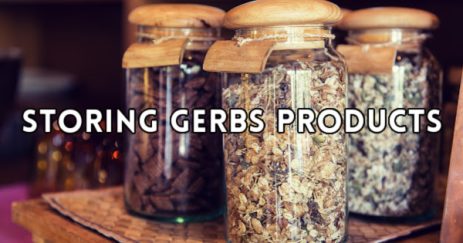 We strongly recommend storing in an airtight container in a cool, dark environment like a pantry or kitchen cabinet, away from direct exposure to sunlight or excessive heat like an oven. The amount of times you open the container and let in the harmful effects of oxygen will only increase the likelihood of rancidity; thus we encourage you to not empty more than 1 pound of product at a time. Gerbs can be frozen too, but we do not recommend it, because the cell structures will change as the product thaws out!
---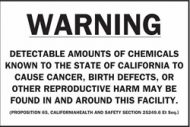 "WARNING: Consuming this Product can expose you to chemicals including cadmium, which is known to the State of California to cause cancer and birth defects or other reproductive harm. For more information, go to www.P65Warnings.ca.gov/food."