MANAGING ALLERGIES - While Traveling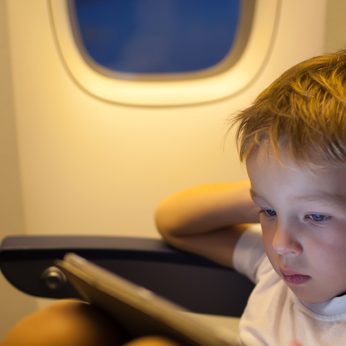 Traveling to new or old places can be extremely exciting but it can also be scary for families with food allergies. While there are many factors beyond your control when traveling, planning ahead can help make your trip safe and fun. Be sure to check out FARE's Road Trip Checklist for Food Allergies for a quick and easy road trip planning reference. For a more detailed list look at Food Allergy & Anaphylaxis Connection Team (FAACT) Awareness traveler's checklist. Here's are tips to help you prepare for a trip away from home.
PACK WISELY
Safe foods are essential to have on-hand during travel, as it can be hard to find safe options in unfamiliar locations and on-the-go.
Be sure to bring your own personal care products (shampoo, lotions, toothpaste, etc.)
Pack coolers and cooler packs and disposable eating utensils to have on hand.
Bring extra copies of your Emergency Care Plan. If you do not already have an Emergency Care Plan, download one here.
Sanitary wipes to clean surfaces and hands.
Chef Cards (see below)
Extra medication and epinephrine
Medical IDs (bracelets, chains, etc.)
Consider downloading an app for your Smart Phone that might help manage food allergies while traveling. Here are a few options!
CONSIDER TRANSPORTATION
• Airline Travel
• Car Rental and Train Travel
Alert the car rental company or train of your allergy when making the reservation.
Rent a car with leather seats, if possible. Cloth seats are more likely to trap allergens.
Pack or buy wipes to clean seats prior to use.
Bring your own meals for long-distant train travel. Typically, train meals are prepared off-site and they are unable to offer allergy-friendly options.
PLAN AHEAD FOR SAFE EATING
Research restaurants in your travel destination ahead of time. Search menus online and call restaurants before you go to determine safe eating options. Chain restaurants may be more consistent with ingredients.
Food Allergy Chef Cards are a great way to communicate your or your child's food allergies with restaurant chefs and managers. You can download them in 10 different languages.
Bring safe foods with you. Pack foods that are full of nutrition, travel well, and prepare easily.
In general, avoid street carts, street food, and buffets.
When traveling abroad get to know the country's labeling laws before you go. This can help you make wise food purchases in a store or other food establishments.
OVERNIGHT ACCOMMODATIONS, CRUISES and AMUSEMENT PARKS
Communicate early and often. When you make your reservation, contact the resort or cruise line to inform them about your allergies and discuss accommodations. Follow-up with the company the week before you leave to make sure they have your allergy recorded.
Reserve a room with a refrigerator and if possible a kitchen and microwave.
Be cautious of buffets. Even if a food was allergy friendly when it was prepared, cross-contamination is very common on buffets.
Every restaurant is different. Communicate your needs every time.
Amusement Parks tend to be very accommodating for families with food allergies. Be sure to check-out the park's policies and procedures so you're prepared for the big day.