GERBS MONTHLY PROMOTION & SHIPPING RULES
GERBS FREE SHIPPING RULES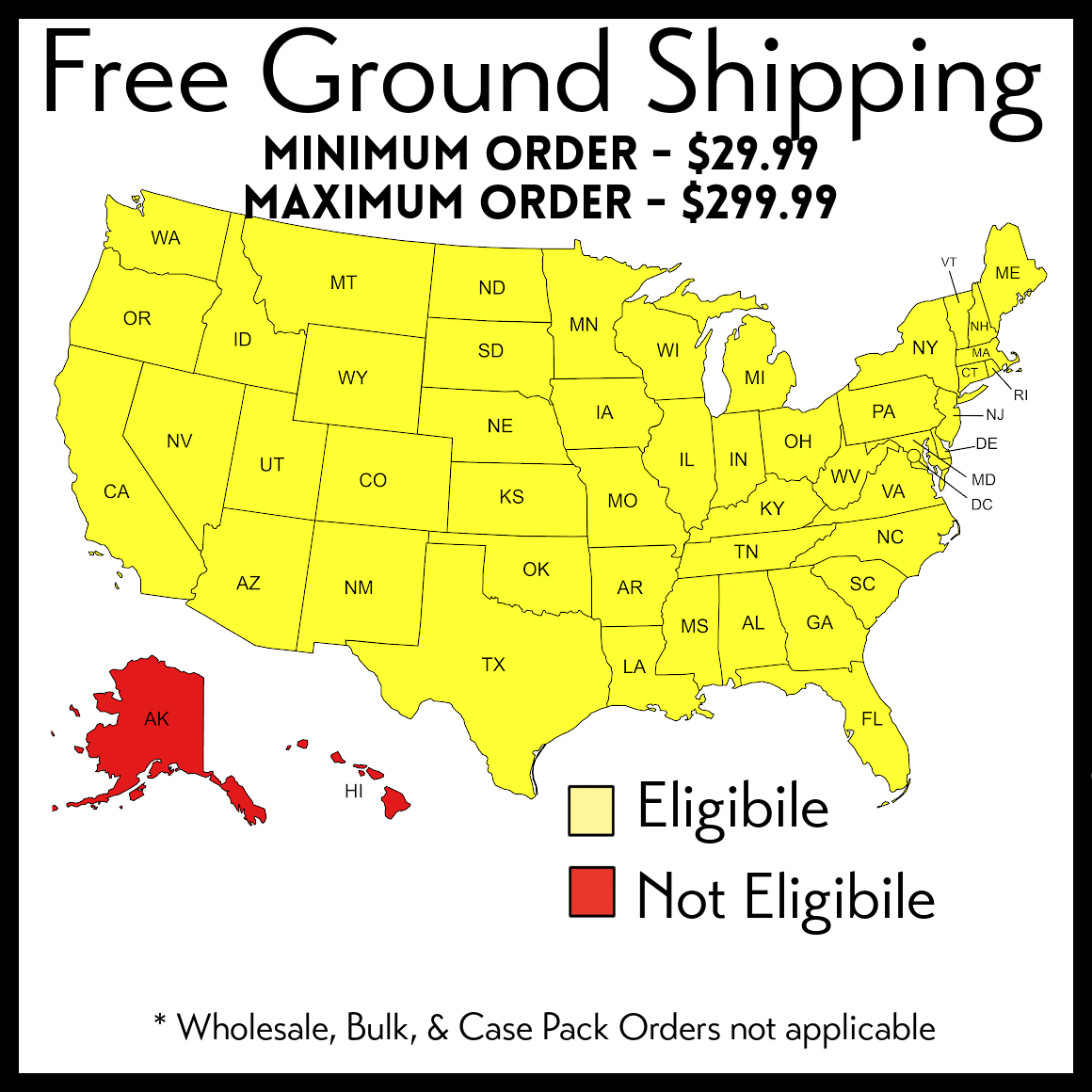 Any order placed by registered and/or guest customers for minimum $99.99 order total and maximum $299.99 order total are eligible for FREE ground shipping.
Only applies to standard packages, excluded case packs and bulk product orders.
Orders typically leave the Gerbs factory in Rhode Island within 1 business day after payment confirmation.
Free shipping orders will be shipped by the carrier of Gerbs discretion.
Please note some of our promotions cannot be applied to free shipping order.
Cart subtotal must exceed $99.99 after all 'Gerbs Cash, discounts, and/or Percentage promotions applied, to be eligible for free shipping.
Customers will be given the option to select free shipping or next day shipping from our list of qualified carriers at check out.
Gerbs Cash vouchers can be applied to free shipping orders.
Free Shipping is valid for all US states except  Alaska and Hawaii:
We strongly recommend tracking your package once it leaves our facility to eliminate the time a package is exposed to the elements on your porch or in a mailbox.
Orders with any Dark Chocolate items are not eligible for Free Shipping between May 1st – September 30th due to the chocolate melting because of ground shipping. Any order with a chocolate SKU will require express expedited shipping & dry-ice packaging during the timeframes. We recommend ordering chocolate items separately during these months to take part in the free shipping promotion.
GENERAL RULES FOR COUPONS
LIMIT ONE COUPON CODE PER ORDER
SOME CASH/PERCENTAGE PROMO CODES CANNOT BE USED IN CONJUNCTION WITH FREE SHIPPING ELIGIBLE ORDERS
CANNOT BE COMBINED WITH OTHER OFFERS
CANNOT BE COMBINED WITH GERBS CASH
CANNOT BE COMBINED WITH GERBS SUBSCRIPTIONS
CANNOT BE COMBINED WITH GERBS GIFT CERTIFICATE
CANNOT BE COMBINED WITH GERBS BULK ORDERS
NOT VALID FOR WHOLESALE ACCOUNTS