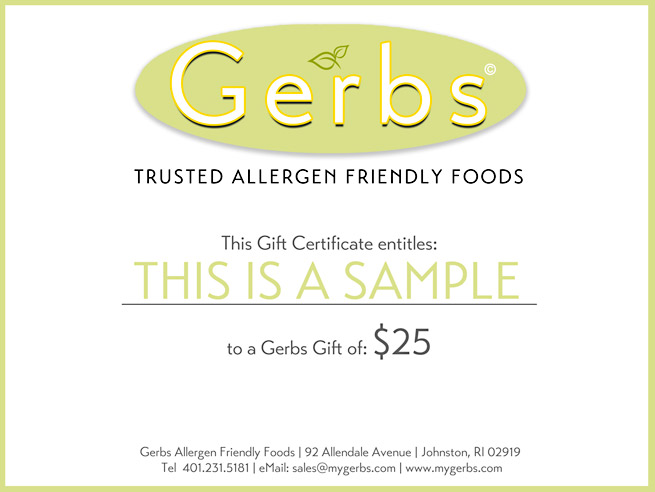 THE DETAILS
Gerbs Gift Certificate's can be purchased in increments of – $25, $50, $75 and $100 at Check Out.

Gerbs Cash cannot be generated, used or applied when purchasing a Gift Certificate at Check Out.

Promo Codes cannot be used when purchasing a Gift Certificate. Example: a 10% code cannot reduce the price of a $100 Gift Card to $90

One time use only – No Refunds and/or Credits – no exceptions

Gift Certificates will be emailed to you with a Gift Purchase Code so recipient can use the Gift Certificate upon Check Out on the Gerbs website.

You will be able to print out your Gift Certificate or forward our email with the Certificate and the Code to the recipient.

Gift Certificates will have a 1 YEAR expiration date printed on the front of the gift certificate. Example: a $50 gift certificate purchased today – July 11th, 2016 – will expire on 7/11/17.

We do not maintain a balance on them because they can only be used once. For example: Customer has a Gerbs Gift Certificate of $25, orders $15 and selects local free pick up. The transaction is complete, they will not have a balance of $10 – the code is used up.
YOUR ALLERGEN FRIENDLY GIFT WILL BE DEEPLY APPRECIATED!!