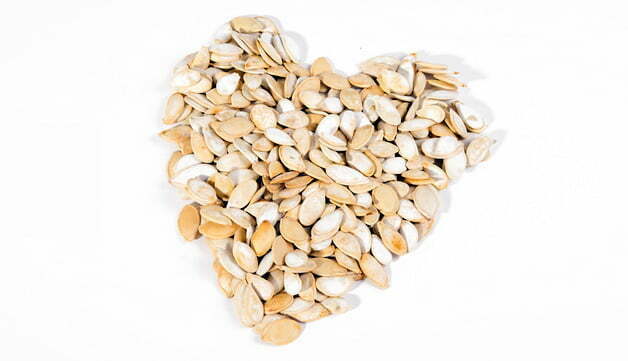 GERBS ALL NATURAL PLEDGE

Each and every product Gerbs produces is harvested fresh each growing season. When we say our product line is 100% All-Natural, this is what All-Natural Means for Gerbs:
Non-GMO
Chemical Free
Preservative Free
Nothing Artificial
Nitrates/Nitrite Free
Trans-Fat Free
MSG Free
Gerbs Roasted and/or seasoned lines are Made, Packaged, Processed, and Shipped in our facility in the historic PK Foundry building in Johnston, Rhode Island. We do not use any cooking oils, thus everything is dry roasted at low temperatures to lock in the natural vitamins, minerals, & omega fatty acids, because we feel baking in a pool of oil is just as unhealthy as frying! We may be a small business located in the smallest state, but we THINK BIG – Gerbs is unique compared to any of our competition, in that we handle all aspects of operation – from purchasing, production, storage, and distribution/shipping on our 100% dedicated packaging equipment by our specially trained and caring staff.
—Sennen & Galen Conte, Owners
---
GERBS ALLERGEN STATEMENT

At Gerbs, the backbone of our company is the allergen free family & consumer, we strongly believe in transparency, thus we are ready to speak and welcome calls and/or emails with your inquiries, so please don't hesitate to give us a call to speak about this statement and the product(s) of interest. Our entire product line is produced, packaged, stored, and shipped by our specially trained staff, within our 100% Allergen Friendly & dedicated facility in the historic P.K. Foundry building in Johnston, Rhode Island.
Our entire product line is FREE from the Top 12 Recognized Allergen's. We inspect, roast, package, store, and ship all our lines to ensure they are: Gluten Free, Wheat Free, Peanut Free, Tree Nut Free, Soy Free, Egg Free, Sesame Free, Milk/Dairy Free, Fish Free, Crustacean Free, Shellfish Free, and Mustard Free.
We hear horror stories all the time of companies – both large & small – outsourcing certain aspects of their production, yet still declaring their lines Allergen Free. Don't ever take that risk again. At Gerbs, we take the professional steps necessary to ensure that our lines are free from the Top 12 Allergens. For this reason, you will never hear from Gerbs that we are ALLERGEN FREE because as you know, that is not possible, we are always hearing about new allergies everyday – what we are clearly saying at Gerbs is we are Free from the Top 12 allergens – PERIOD!
All the raw ingredients that we source are stored, bulk packaged, and shipped from our certified Top 12 Allergy Friendly, non-GMO, Kosher, and Vegan facility. All suppliers, Farms, and Distributors we work with have written letters of Allergen Certification on file ensuring zero risk of allergen contact and/or cross contamination.
In the rare chance you or a family member has an allergy to one of our ingredients/products, we do not recommend you order without speaking with us; please give us a call about your family's needs and severity of your allergy, and what is your best course of action (if any). In some cases, special bulk accommodations can be made for our raw lines. Again, if you have any questions please do not hesitate to call us 401.231.5181
Gerbs – Allergen Friendly Foods
92 Allendale Ave.
Johnston, RI 02919
W: 401.231.5181
F: 401.231.5183
sales@mygerbs.com